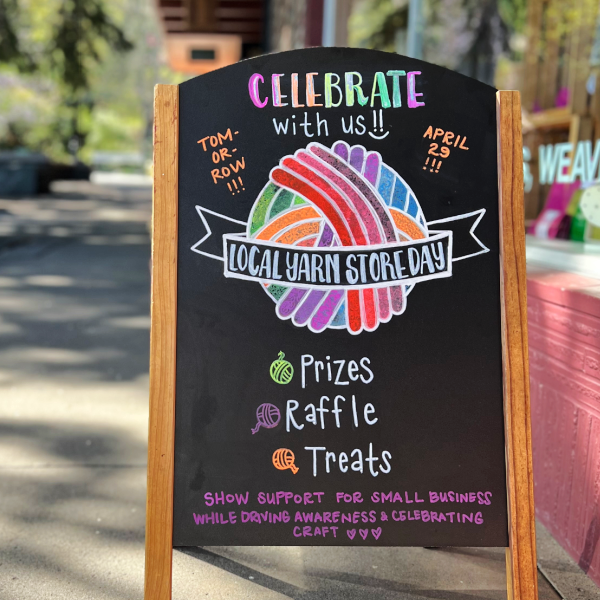 Tomorrow is Local Yarn Store Day!
Local Yarn Store (LYS) Day is a brick-and-mortar yarn shop appreciation day! This annual event is designed to show support for small businesses, while bringing together a unique community of knitters, crocheters, weavers and spinners to drive awareness and celebrate the craft. It has also become one of our favorite days of the year in the shop!
Here are a few of the ways we are celebrating:
Goodie Bags for the first 25 purchases over $50!
Raffle entry for each receipt!
Double punches on Yarn Cards!
Many Free Patterns with Yarn Purchase!
New Madelinetosh Wool+Cotton Yarn and Pattern Collection!
Cookies & Chocolates!
Cast-on Party for our next Knit-A-Long!
Sneak peek of a few free patterns and our raffle prize...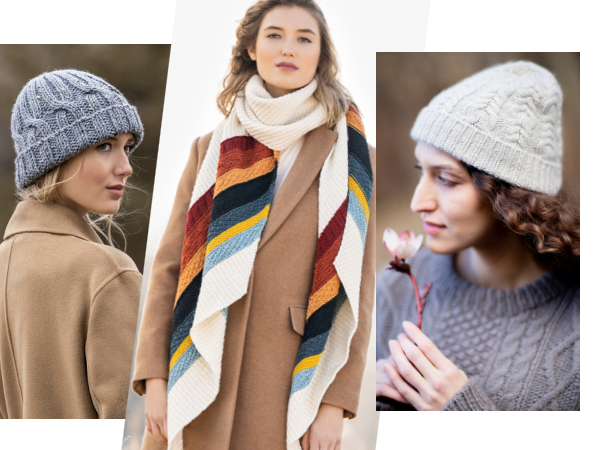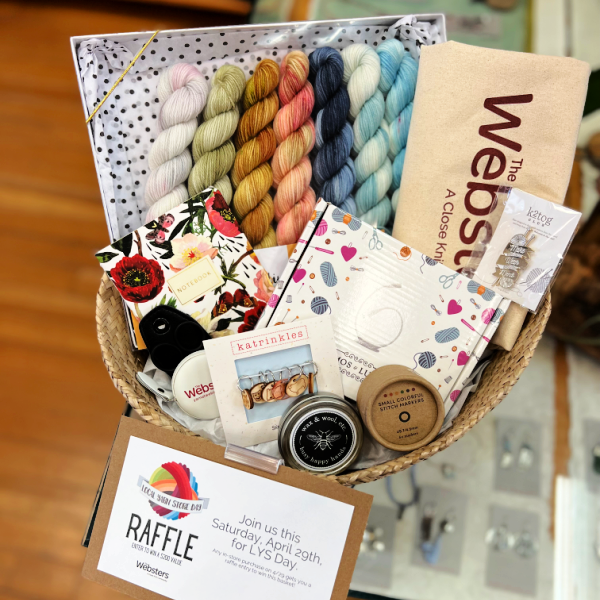 ---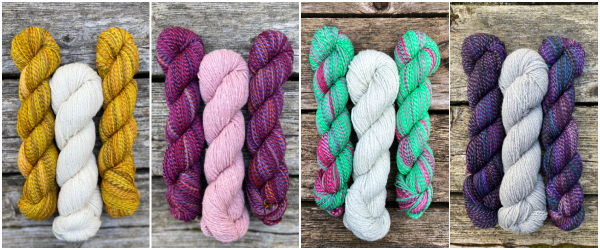 Christina is hosting our next Knit-a-long: the DRK Everyday Cowl! She is planning a 2 color version (like the center image below), and will be using 2 shades of Spincycle Versus. Sarah knit hers (below right) using Brooklyn Tweed Dapple and Spincycle Dream State, and we put together some darling colorways for you in these kits!
Cast on with us at 4pm on Saturday, 4/29
We'll be posting lots of updates on Instagram and our Websters Makers' Group - and we'd love to see your progress, too. This KAL will run until June 3rd, so you'll have plenty of time to order yarn and get knitting (and maybe even make more than one!).
REGISTER for IN-PERSON CAST ON PARTY
---
SHOP CORNER
We have space in a few of our upcoming classes... what do you want to learn??
Beginning Top Down Vest Class, $65
Wednesdays, May 3, 10 & 17, 5-7pm

2 spaces left!

Beginning Cabled Hat Class, $45
Thursdays, May 4 & 11, 5-7pm

1 space left!
Beginning Frame Loom Weaving, $125
(loom and materials included)
Saturday, May 20, 1-5pm
3 spaces left!
Learn to Crochet Class, $25
Saturday, May 27, 10am-12pm


3 spaces left!