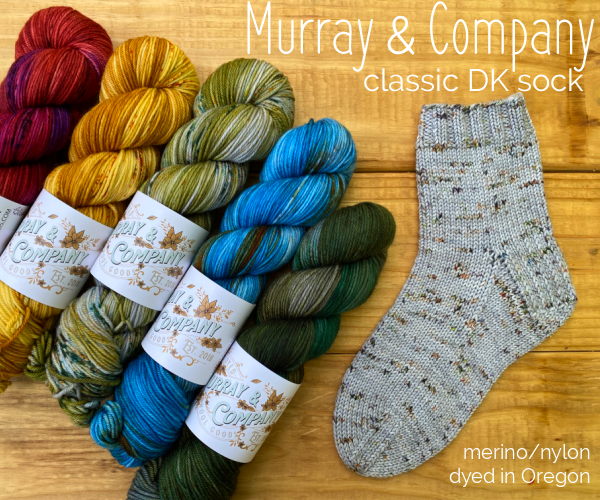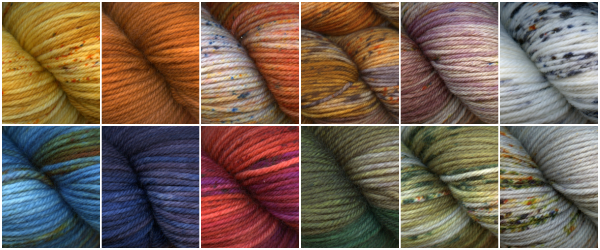 We have so many gorgeous sock yarns on our shelves, and there's nothing better on a sunny day than grabbing an itty-bitty knitting project and going wherever the wind takes you. Whether you use DPN's, flexi flips, or magic loop, we have yarn, tools, and patterns for you to make your perfect pair!
Find fingering weight intimidating? Or perhaps you're just not sure if sock knitting is for you? We recommend trying the new Classic DK Sock from Murray & Co. This soft and smooth 4-ply yarn is available in curated palette of beautiful colors and happens to be hand dyed right here in Oregon!
SHOP MURRAY & CO. CLASSIC DK SOCK YARN
---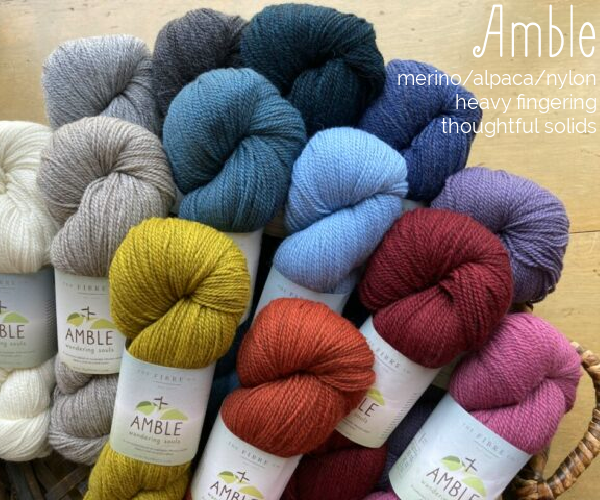 When The Fibre Co. set out to design a sock yarn, they stayed true to their principle of harnessing the beauty that nature provides in a way that is gentle on our planet. The end result is the scrumptiously soft, yet durable, Merino wool/alpaca/nylon blend sock yarn called Amble. This yarn is processed with an eco-friendly, anti-shrinkage easy wash treatment that is chlorine-free and AOX-free, making it the best environmental choice for producing machine washable wools.
---
NEW SOCK BOOKS
---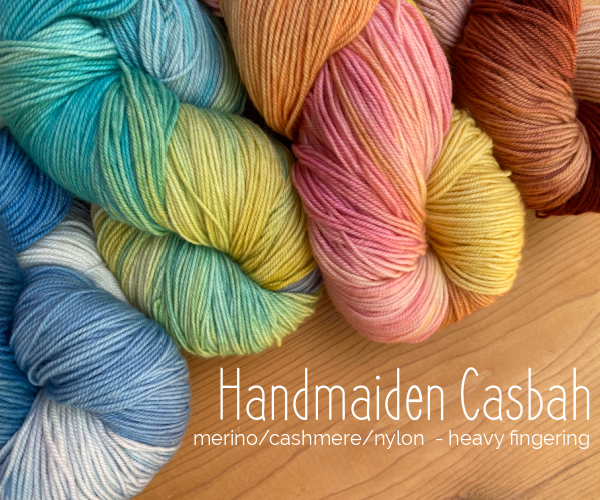 Another returning favorite is Handmaiden Casbah, from Nova Scotia. In contrast to the bright speckles of some hand dyed yarns, Handmaiden colors are full of soft pastels and rich earth tones, each skein a beautiful color story waiting to be stitched. We love Casbah for its heavy fingering weight, and its 10% cashmere content giving it extra special softness (plus 10% nylon for durability!).
---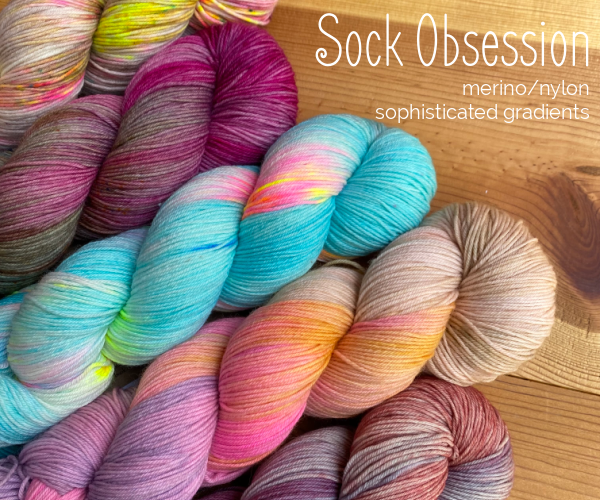 We can't talk about current sock yarn favorites without mentioning Sock Obsession 4ply Sock. These gorgeous hues come to us from an indie hand dyer in Nevada who specializes in unique dip dyed colorways. And don't worry if you're not a sock knitter - these beauties work up equally well when knitting lightweight garments, shawls and other accessories. Added bonus? They look great just sitting on a shelf, too. This resilient, smooth Merino/nylon blend fingering weight yarn with an ample 463 yards per 100 gram skein.
---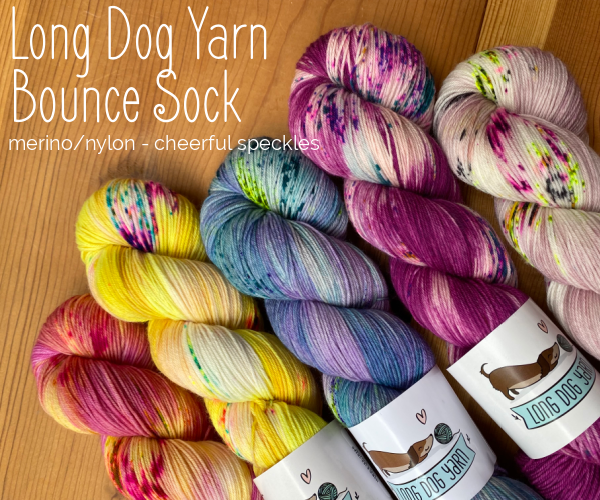 We just adore the bold, fun colors of Long Dog Bounce Sock! If you've been with us a while, you know that these beauties are some of our staff favorites, and they ALWAYS sell out quick. We brought in loads of new hues for you to enjoy, and these bright colors are just the thing for fresh, funky socks (or to add a pop of color to any knitting project!).
SHOP LONG DOG BOUNCE SOCK YARN
---
SOCK TOOLS