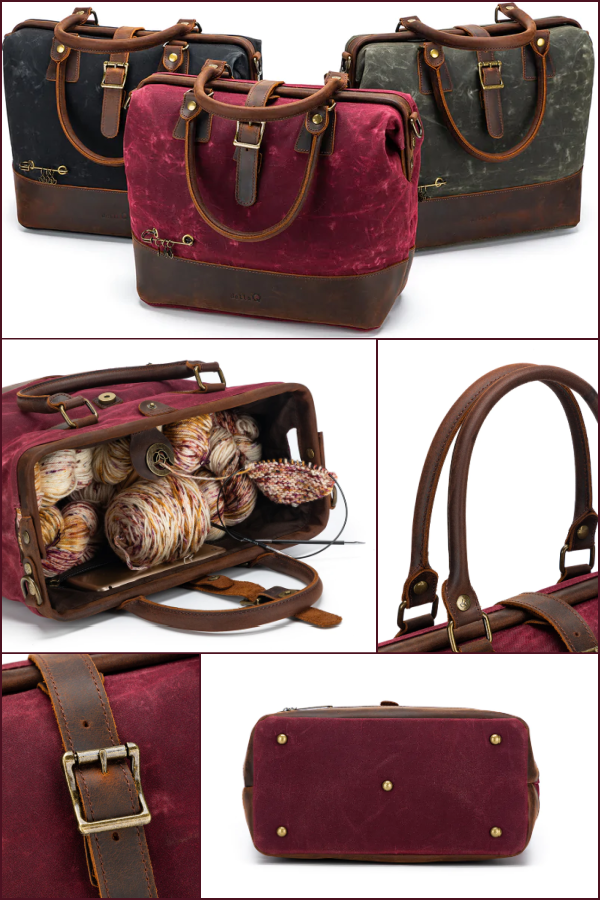 With Summer around the corner and travel on our minds, we are so happy to have a new shipment of Della Q Maker's Canvas bags in the shop now. We have classic favorites as well as 2 new styles to choose from; let's meet Satchel and Rucksack!
The Della Q Maker's Canvas Satchel has been reimagined as a chic doctor's bag. It is equipped with a hard case opening, great for keeping your bag propped open to knit or crochet out of, a strong, flat bottom with feet to keep its shape even when resting on the floor, two secure clasp closures to keep projects and valuables safe inside, and plenty of pockets and room for projects.
---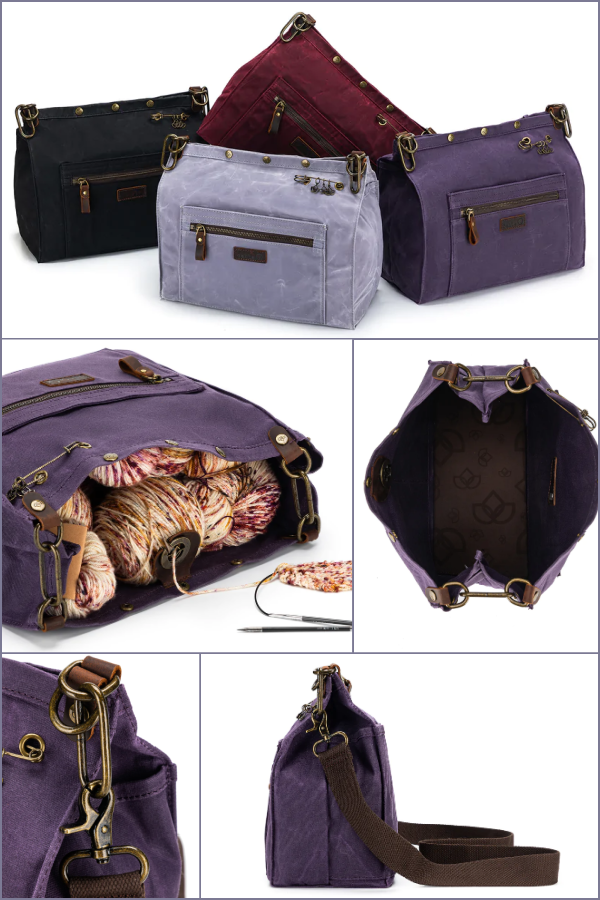 The new Della Q Maker's Canvas Rucksack is an elevated and convertible bag that can be worn as a crossbody, shoulder bag or sans the shoulder strap as a clutch. Though small in stature, the Rucksack still includes the Maker-specific accessories as with the other bags in the collection. This has quickly become a best seller at Della Q, due to its supreme functionality and its friendly price point!
---
MORE DELLA Q FAVORITES