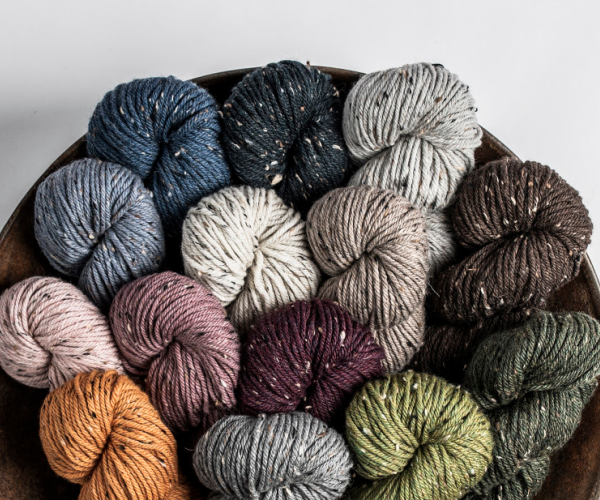 Just look at these squishy skeins - we can barely contain our excitement for this new yarn! Blue Sky Fibers Woolstok Tweed, a unique addition to the beloved Woolstok family, has just landed on our shelves.
Soft, lofty and rustic in character, this four-ply Aran weight yarn is especially cozy. The curated palette is inspired by the natural landscape, boasting fourteen earthy hues with neutral flecks that offer endless color combinations to suit every taste. Made from a blend of 85% Fine Highland Wool and 15% Donegal, Woolstok Tweed has an overall muted tone with accents of speckled texture due to the delicate Donegal neps. This versatile yarn is available in 100g/100m hanks and is excellent for larger needle projects, garments, accessories and home décor.
To compliment the new yarn, Blue Sky Fibers has released a series of patterns ranging from cabled hats to colorwork sweaters. With several unisex designs, there is something for everyone in this autumnal collection.
The Portland Cap pattern (above) will be included free with your purchase of Woolstok Tweed Aran through 8/15/22, after which it is available upon request.
Islington Jumper
Finished Size: 34-65" circumference
Woolstok Tweed: 5-10 hanks (A); 2-4 hanks (B); 1 hank each (C & D)
shown in colors 3309 (A), 3300 (B), 3308 (C) & 3312 (D)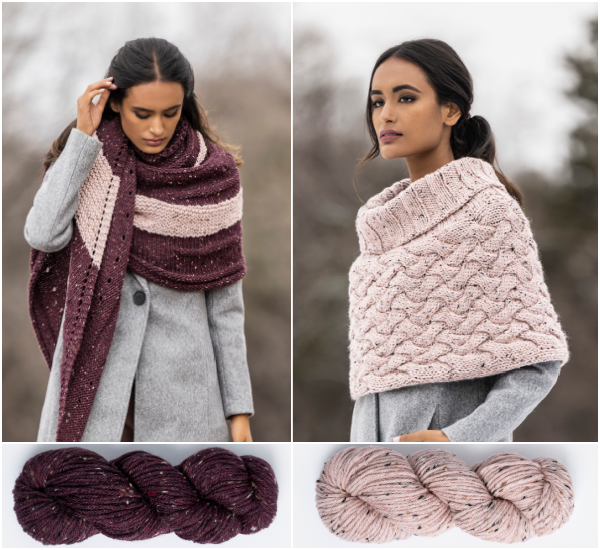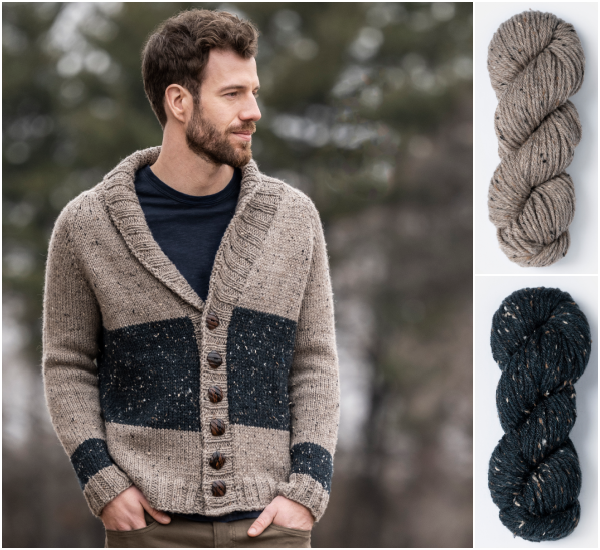 Salt Lake Cardigan
Finished Chest: 34-68"
Woolstok Tweed: 6-12 hanks (A), 2-4 hanks (B)
shown in colors: 3301 (A) & 3306 (B)
---
WOOLSTOK FAMILY