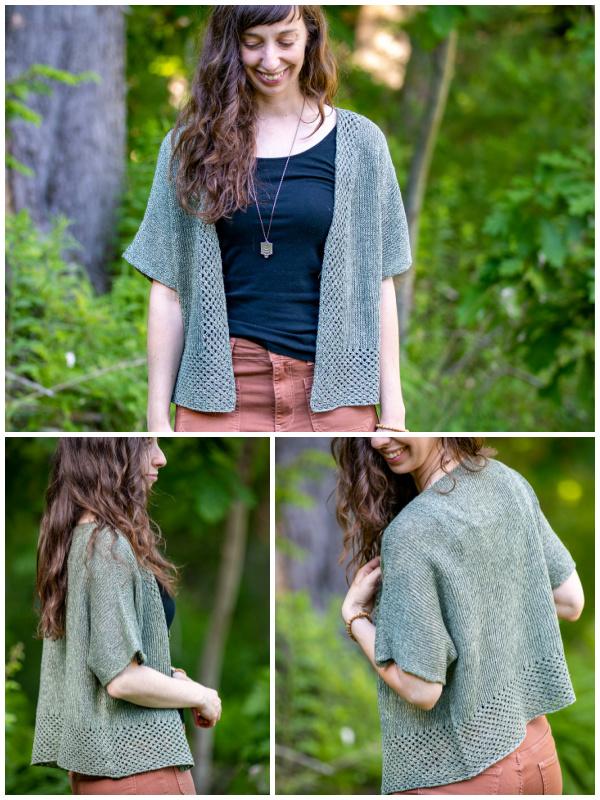 Cruel Summer
Finished Bust: 41 (47, 52, 58) (64, 70, 76)"
Knit in Berroco Chai: 6 (7, 8, 9) (10, 11, 13) skeins
We're always searching for the perfect transitional pieces to wear from summer through fall, and there are some gorgeous new patterns that have us scrambling to cast on. The Cruel Summer cardigan by Elizabeth Smith is perfect for throwing over a tank top on a warm day, or layering over long sleeves as the seasons shift. It's knit in Berroco Chai yarn, a DK weight linen/silk blend that has a slight sheen and flattering drape.
---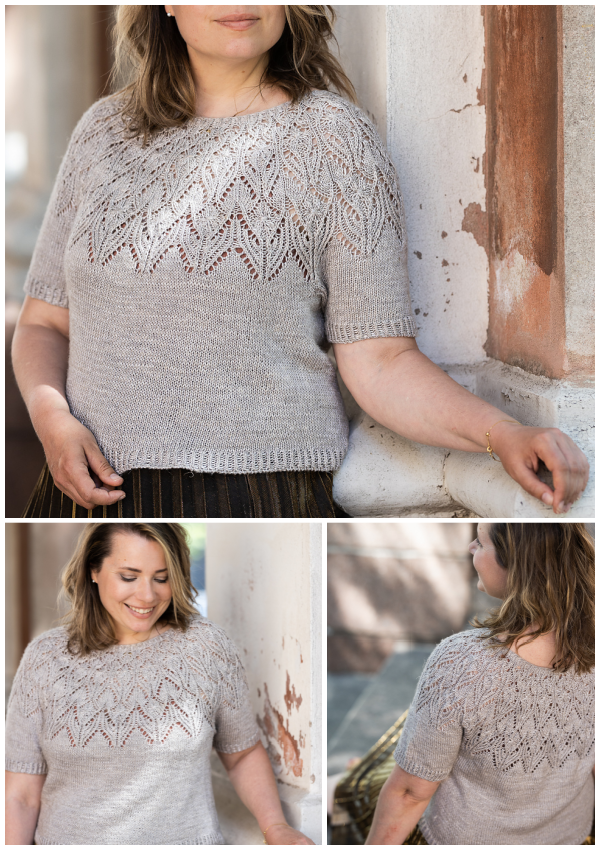 Kuutar Tee
Finished Bust: 30 (34, 38, 42, 45, 49, 53 57, 60)"
Malabrigo Susurro: 2 (2, 3, 3, 3, 3, 4, 4, 4) skeins
shown in color 036 Pearl
Another great transitional knit is the Kuutar Tee by Sari Nordlund. This seamless pullover is worked top down, and features a stunning lace patterned yoke. It's knit up in Malabrigo Susurro, a breezy DK weight blend of mulberry silk, linen, and merino wool. This soft, single-ply yarn has amazing depth of color and finished garments have an almost metallic sheen (not to mention a super silky drape).
---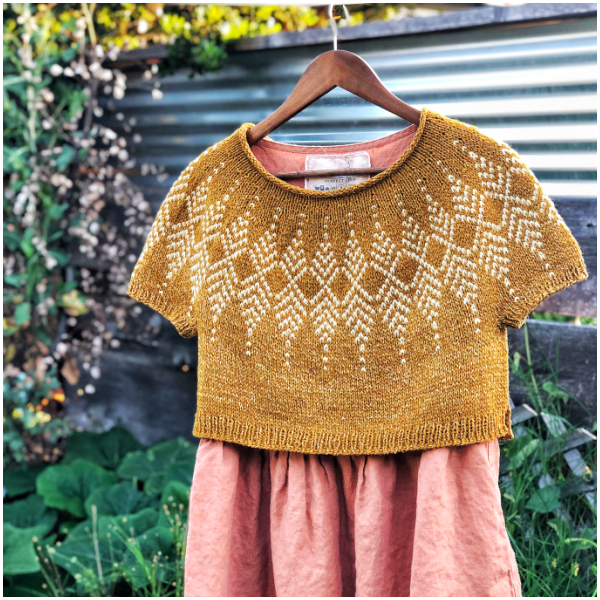 Celosias Sweater
Finished Bust: 37-68"; +2-6" Intended Ease
Knit in Brooklyn Tweed Dapple: 6-9 skeins
No matter the season, we just can't pass up an easy colorwork project. The Celosias sweater by Jennifer Steingass is a quick, top down, seamless pullover featuring a split hi-lo hem and options for short or long sleeves. With a simple yoke design, this is a very approachable stranded yoke sweater pattern for beginners! We've created the Celosias Sweater kit featuring Dapple yarn from Brooklyn Tweed, a subtly tonal DK weight blend of merino wool and organic cotton.
---