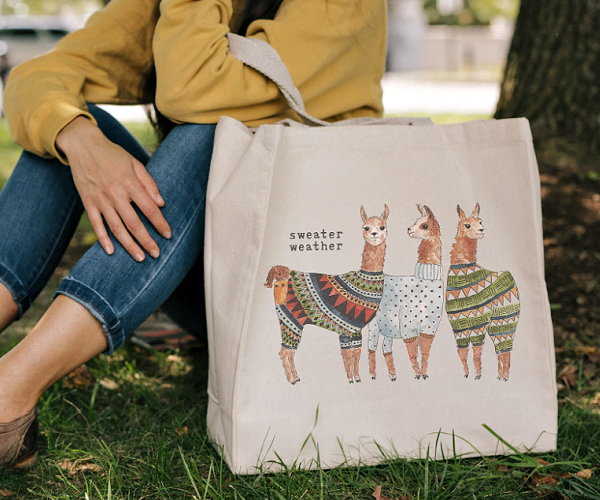 After a year of being out of stock, we are thrilled to announce we've finally received a shipment from The Tote Project! We all love a good bag, and these totes are no exception. They're made from 100% Organic Cotton and are super functional, with interior pockets for your cell phone and water bottle. Their exclusive designs are printed with eco-friendly inks and are also super cute and stylish.
We're completely smitten with this Sweater Weather tote - because what fiber enthusiast doesn't love cozy, sweater wearing llamas?! These bags are lightweight and roomy enough to store a large knitting project without being clunky.
---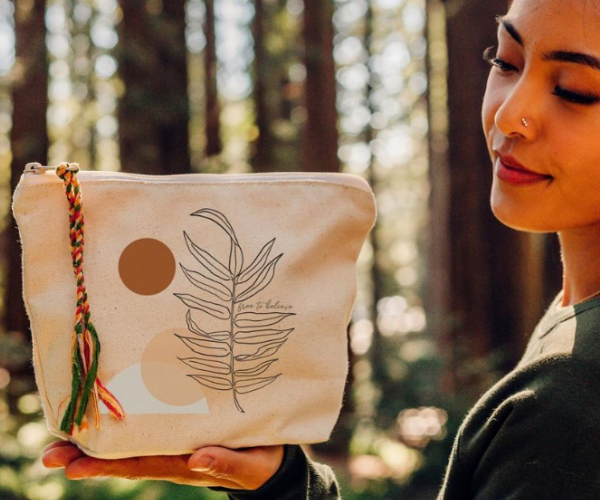 Looking for something smaller to slip into a stocking or under the tree? These beautifully designed pouches from The Tote Project are great for storing knitting needles and notions - or really anything else you can think of. Each one is crafted from 100% Organic Cotton, lined with recycled sari fabric, and has a zipper closure that's adorned with a braided sari tassel. The linings and tassels are unique to each bag due to the use of recycled fabric, making each pouch truly one of a kind.
All of The Tote Project's products are ethically made by the survivors of exploitation and woman at risk - and the female owned company is dedicated to giving back and supporting their cause.
---