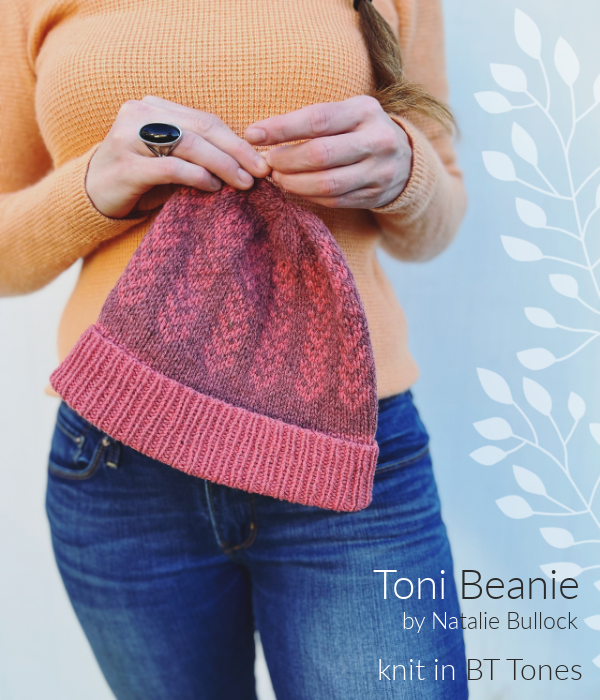 Several Brooklyn Tweed yarns are about to go up in price! Snag yarn for your next project before the price increase next week...
The seasons are shifting and we're loving the idea of subtle contrast colorwork for our transitional knits. The Toni Beanie is a perfect way to experiment with color play - it uses two hues of Brooklyn Tweed Tones in the same colorway, but in both an undertone and overtone to create a beautiful and soft colorwork design.
Not familiar with BT Tones? We love this versatile worsted weight yarn for its round, springy 3ply construction (meaning great stitch definition that really pops in textured and cabled knits). The light and dark heathered base yarns are overdyed with traditional techniques to create "Tone Pairs" of 24 harmonious shades, offering countless options for creativity. Mix and match bright, bold Overtones and deeper, more subdued Undertones in colorwork and stripes, or craft from different hues – the possibilities are endless!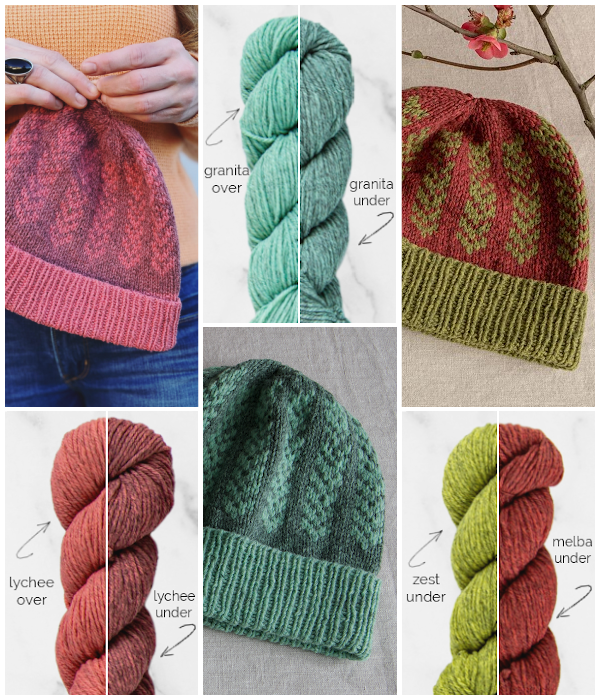 ---
PAST FAVES FOR TONES
BT FIRST RAGLAN SWEATER
skeins of BT Tones: 7-14

(pattern free with yarn purchase,
by request)

HARLOW WORSTED
skeins of BT Tones: 1 each of 2 colors
---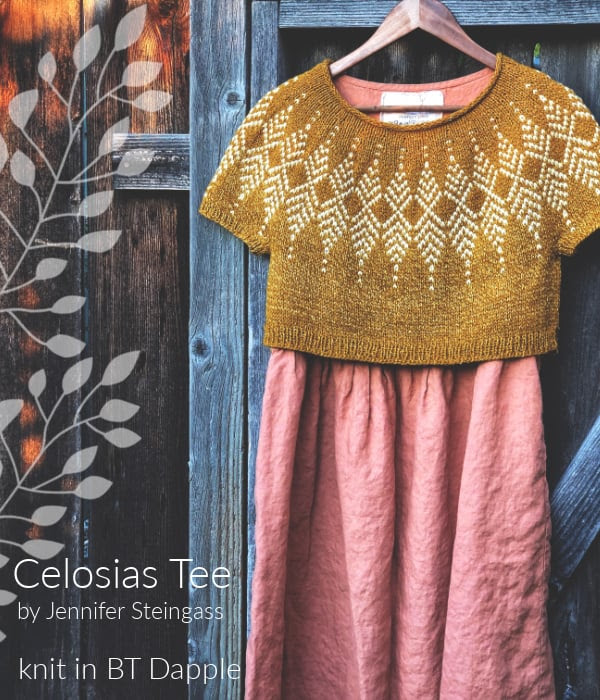 Another colorwork favorite from Brooklyn Tweed is Dapple, their only cotton blend yarn. Dapple is Brooklyn Tweed like you've never seen it before! The unique nature of the spinning and dyeing process of Dapple provides subtle variations of color and texture throughout each lot for dappled, tonal color effects.
BT Dapple is a DK weight blend of 60% Merino Wool and 40% Organic Cotton, and it's one of our go-to yarns when it comes to transitioning into cooler weather. We find it light enough to wear during those last summer days, yet perfectly cozy for autumn (especially when layered over cute linen dresses).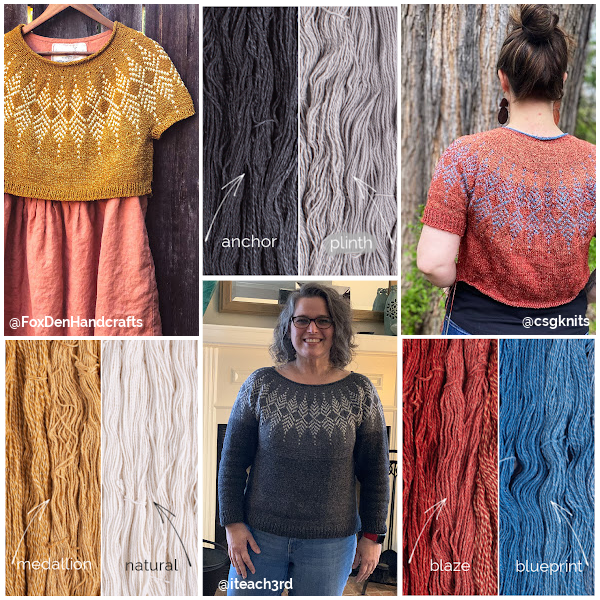 ---
PAST FAVES FOR DAPPLE
Erin just finished the Morrow cardigan using a lovely gradient set of Dapple skeins!
Mesic Cropped Pullover
skeins of BT Dapple: 7-16