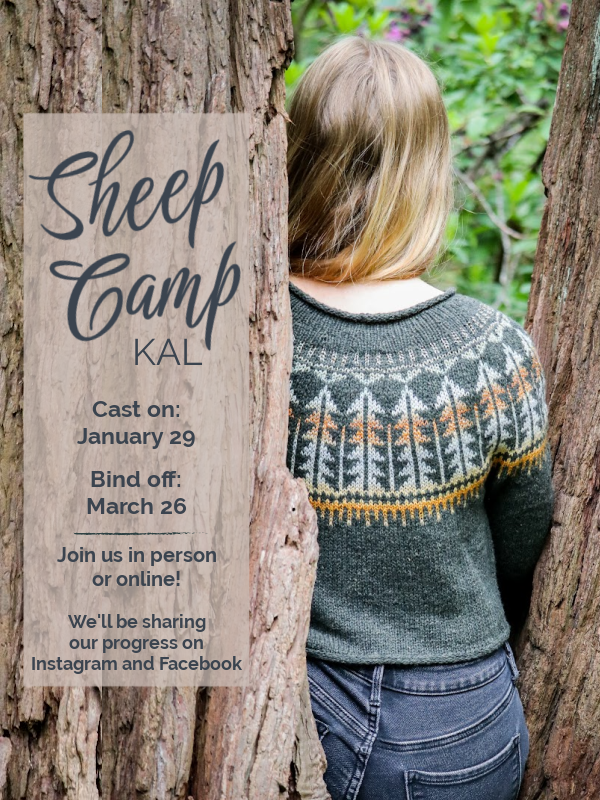 Here at The Websters, the start of a New Year means there's finally time for some selfish knitting, and we'd love for you to join us for a knit-a-long!
We're hosting a Sheep Camp Sweater KAL, featuring a fun combo of Spincycle's Dyed in the Wool and Patagonia Organic Merino from Juniper Moon Farms. This colorwork yoke sweater by Jennifer Berg was designed with a motif of arrows that draw inward like a deep inhale, and at the same time, pull outward like a long slow exhale.
We'll be casting on in-store on January 29th, and even if you're not local, we'd still love for you to join us online! We'll be posting lots of updates and helpful video tutorials on Instagram and our Websters Makers' Group on Facebook. This KAL will run until March 26th, so you'll have plenty of time to order yarn and get knitting.
---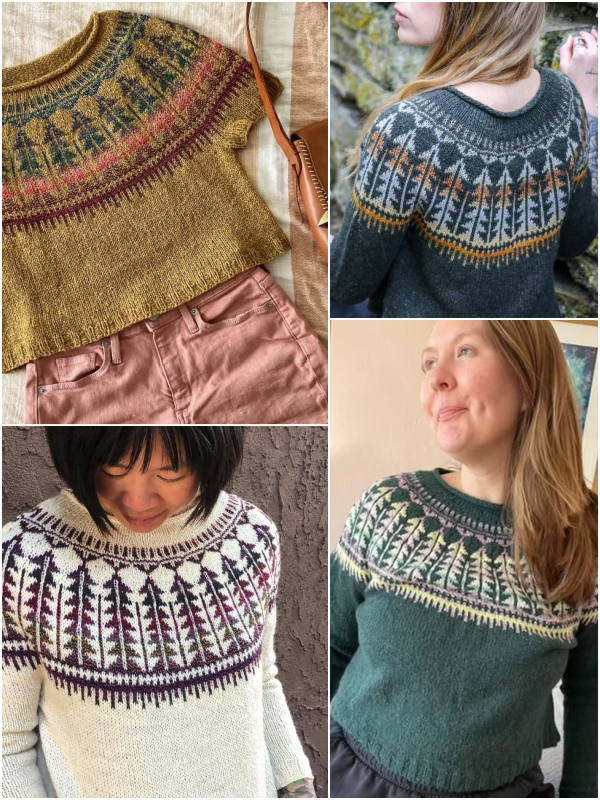 "My hope for all of you, as we come out of this long season, as you wear your Sheep Camp sweater, remind yourself to take your time to slow down and breathe." - Jennifer Berg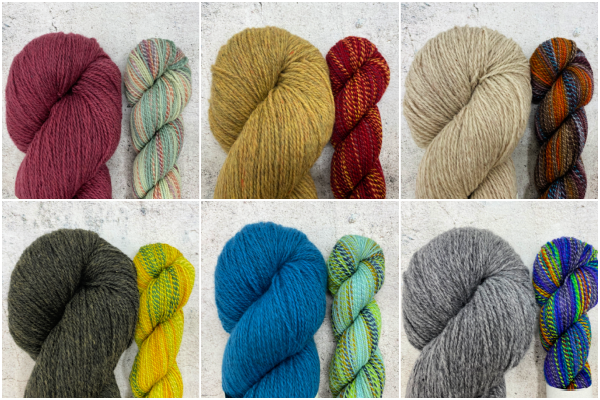 Here are just a few of the endless color possibilities!! Cast on with one of these combinations or have fun creating your own!
Top Row (Patagonia & Dyed in the Wool):
Rose & Cold Comfort, Mustard & Devilish Grin, Sand & Wololo
Bottom Row:
Seaweed & Salty Dog, Turquoise & Light Years, Pebble & Truth Bomb
---
New Year, New Inspiration
---
SHOP CORNER
Join us and enjoy social knitting inside near a cozy fireplace.

Pints & Purls
Brickroom, Ashland Oregon

Date: January 18
Time: 5 - 7pm
Free to join but seating is limited, please RSVP.