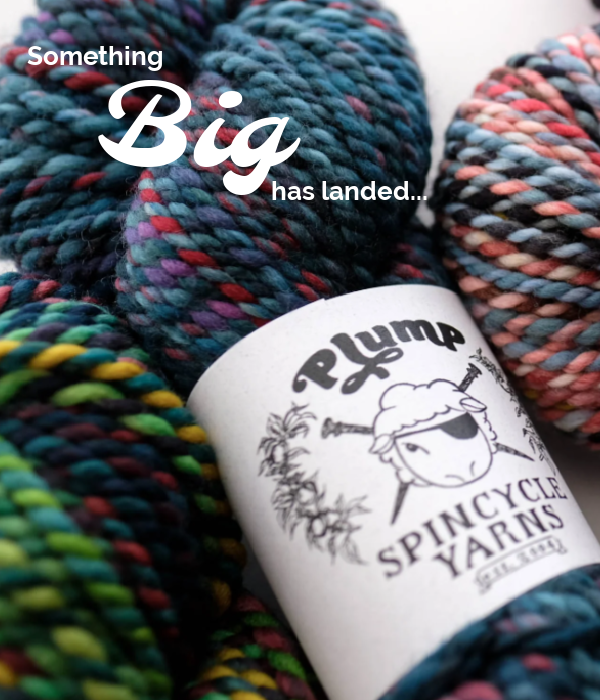 Thank you so much for the amazing response to our sale! We cleared out some much needed space for some awesome new products...
like the gorgeous new Spincycle Plump!
Imagine your favorite Dyed in the Wool colors, just WAY bigger, and you'll have an idea of what Plump has to offer! This bulky weight yarn is a delightfully squishy wool with the dramatic barber pole effect we love from these gals. We have been gathering colors as quickly as they are available, and finally have enough stock to share with you! Shop all available colors now or read on for some fun ways to use this new yarn.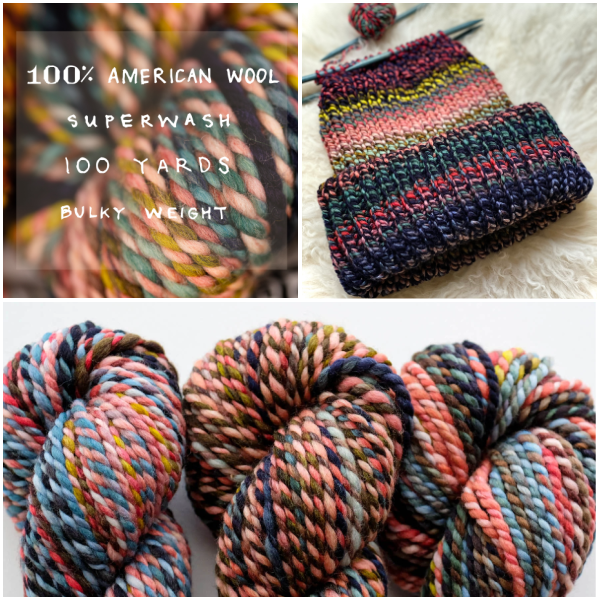 bulky weight • 100% American wool • superwash* • 100 yards per skein • hand wash cold, lay flat to dry • MADE IN THE USA
*Despite being superwash wool, the Spinsters recommend handwashing to maintain the integrity of this soft spun yarn.
---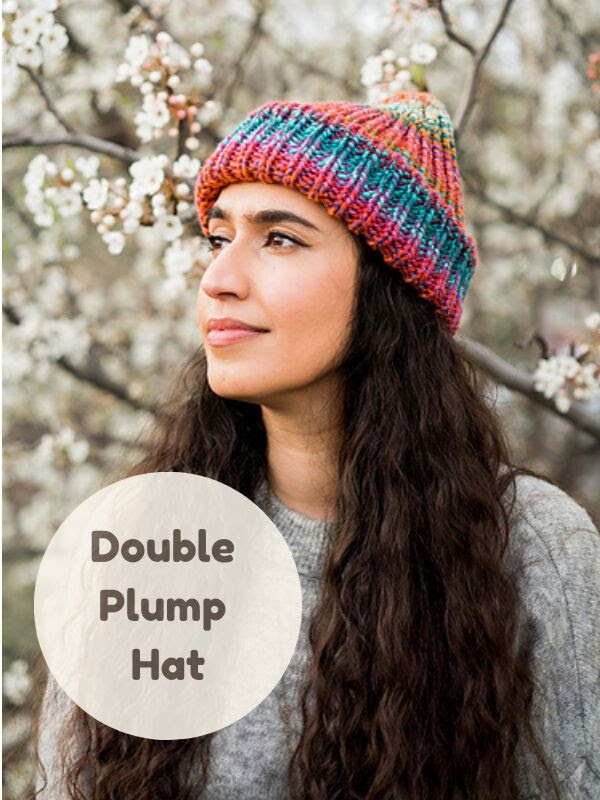 Obviously, a quick knit hat is the PERFECT project for Plump! The Double Plump Hat was designed to show off all of the delicious colors and requires 2 skeins due to the generous folded brim. That said, 3 skeins will definitely make 2 of these hats, and we know these would be popular gift items so why not make extra!?
You can absolutely make a shorter hat with just one skein... we made a shop sample of the Saratoga Beanie with a few inches to spare, and it's adorable!
---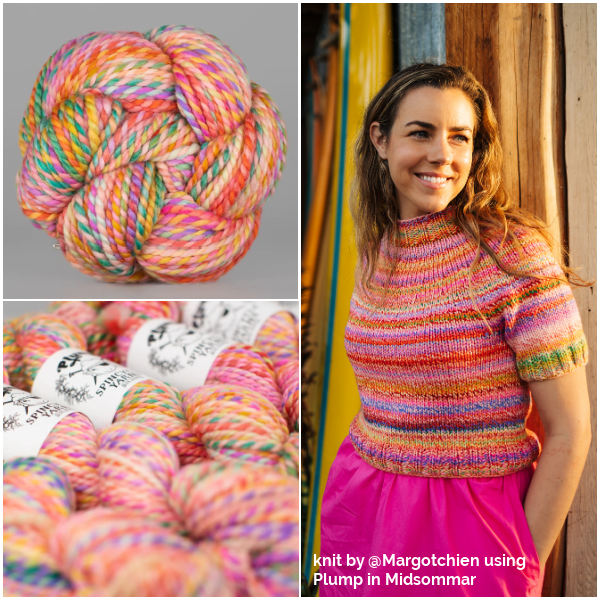 Quick question: could @Margotchien be ANY cuter wearing her Liebling Sweater knit in Plump?? Yeah, we didn't think so either... what a great idea! And these colors in Midsommer are feeding our Barbie crazed hearts right now! And her short sleeved version took just 4 skeins.
Grab a skein (or a few) while they last, but don't worry, we'll have more coming just as soon as we can get it!
---
SHOP CORNER

THANK YOU for making our first clearance sale such a huge success! We still have patterns and books available at clearance prices, but everything else is GONE, and new Fall products are arriving daily!

SHOP CLEARANCE PATTERNS
& BOOKS

---
SEE WHAT'S NEW
NEW: Flax & Twine
Teak Notions Box
RESTOCKED: Flax & Twine
Naomi Mini Bowls Kit
NEW: Knitty Gritty Hand Dyed
Winter Pillow Worsted Yarn
RESTOCKED:
A Knitter's Year
NEW: Knitting Notecards from
Lucky Bee Letter Press
RESTOCKED: Hobo Bags
Juno Mini Backpack