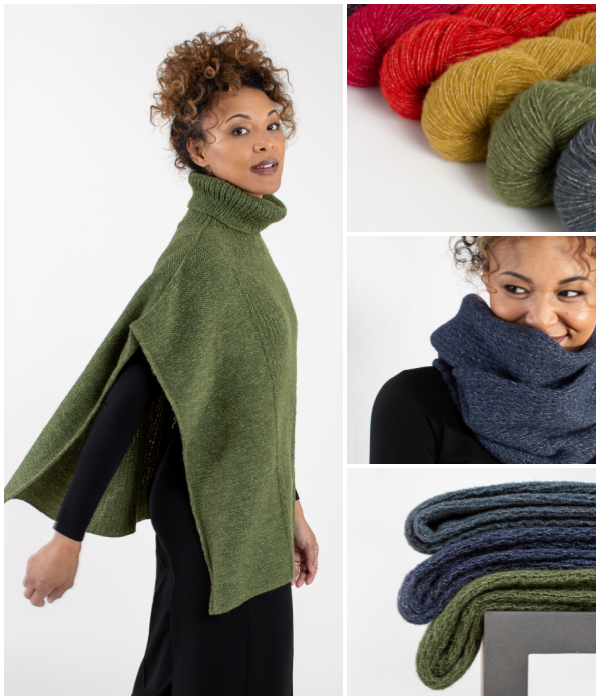 Ibantik Poncho
Finished Bust: 56-88"
knit in Shibui Billow: 5-9 skeins
and Shibui Lunar: 3-6 skeins
Shibui launch days are always favorites here at The Websters! We are so excited to introduce Billow, and the Autumn 21 pattern collection designed by Tayler Anne Knits.
Billow is a fuzzy halo of alpaca and merino, wrapped around a cotton core. The natural cotton gives a two tone effect to this DK weight yarn, which brings added depth to your stitches. Tayler Harris has created five designs to launch Billow into the world, each better than the next. Our favorites are the Ibantik Poncho and the Cecret cowl, both pictured above. Read on for details on how to get a free Cecret cowl pattern!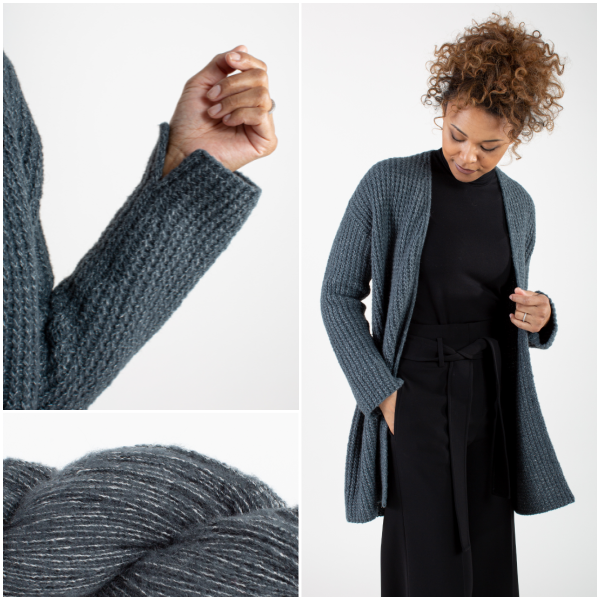 Notch Cardigan
Finished Bust: 41-73"
knit in Shibui Billow: 10-16 skeins
Notch is a spectacular tunic length cardigan; its rich texture accentuated by holding yarn double. Billow's weightless warmth is beautifully showcased in this sophisticated garment.
We are so lucky to have the Billow trunk show in the shop! Stop by soon to see all 5 of these amazing designs, or watch our Instagram for a special viewing!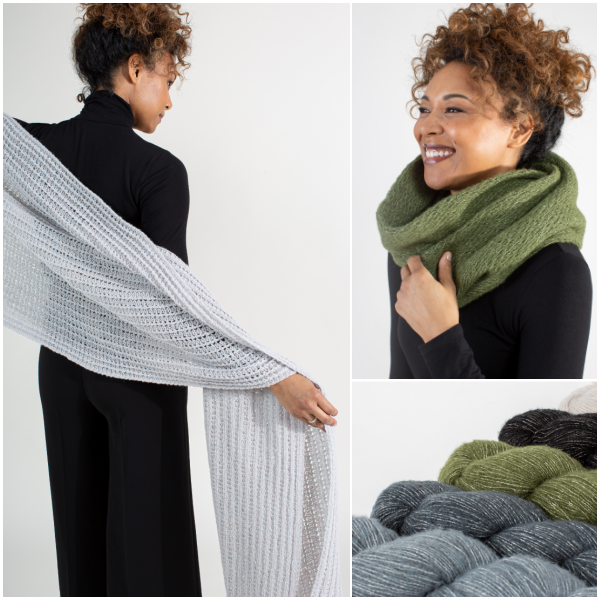 The Autumn 21 collection also includes 2 accessory patterns. Glance is a versatile wrap with a subtle lace motif. Cecret is a plush cowl knit in a long tube using a slip stitch pattern, and you will receive a free copy of the pattern with your purchase of 5 or more skeins of Billow! Just pick your favorite color and add them to your cart, and we'll take care of the rest.
---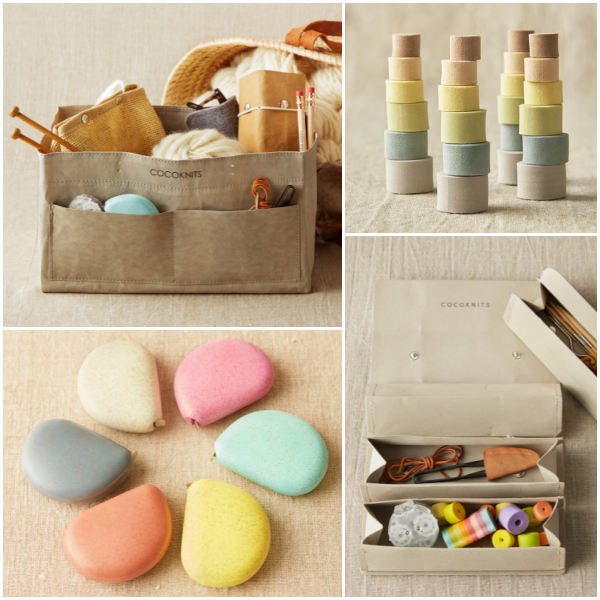 Kraft Caddy - Stitch Stoppers - Tape Measures - Accessory Roll
We just received a huge restock of our favorite notions and accessories from Cocoknits! We have new colors in stock, including the grey Accessory Roll, three new colors of Pebble Tape Measures, and earth tones in Stitch Stoppers and Triangle Stitch Markers! Click the link to see what's in store.
---