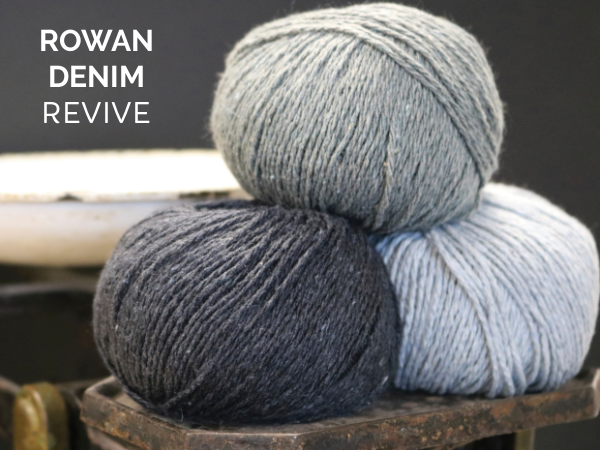 For those of us who knit year round, it's about time to pack away our warm wooly fibers and turn to plant based options. Rowan Denim Revive is one of our favorites for springtime garments and accessories - it's sustainably made from recycled denim, making it an eco-friendly yarn that provides a fresh approach to working with cotton.
The recycled fibers in Denim Revive give an almost tweedy effect, and the muted color palette contains classic denim shades - but then goes beyond the blues to include a curated collection of neutrals and soft beachy hues.
This spring Rowan added two new marled hues to the Denim Revive collection, and released a pattern collection of summer pieces from Chloe Thurlow. The Piddock Shawl (top right) features both Indigo and Stonewash, and is the perfect throw over for those cooler temperatures once the sun goes down. The Tellin Vest (top left) is a fun intarsia project that would make a great addition to any summer wardrobe.
---
MORE IDEAS FOR DENIM REVIVE YARN
---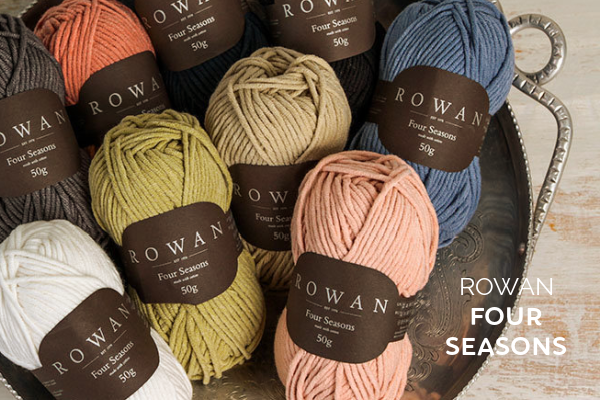 The newest addition to the Rowan family is Four Seasons - a yarn to transcend the seasons. Smooth and soft to the touch, this durable blend of soft Cotton and Acrylic Microfibre has superb stitch definition, making it ideal for all kinds of textures.
Four Seasons is an Aran-weight yarn that is perfect for the whole the family, washing and wearing with ease all year round.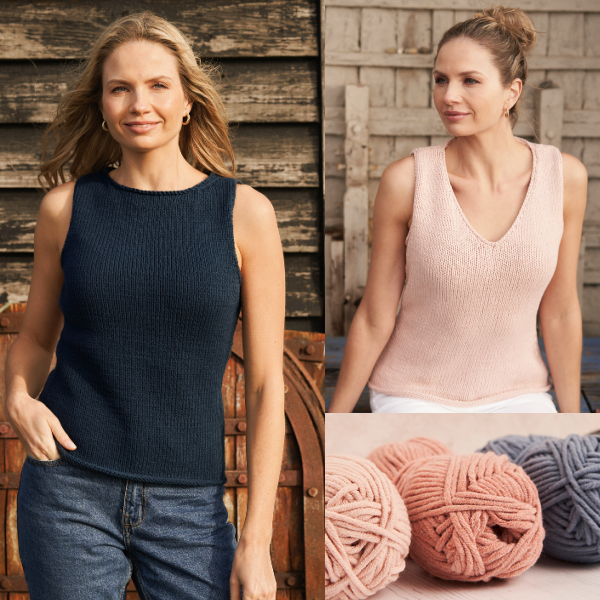 Want to try Four Seasons yarn? We love the comfort and versatility of the May top by Kim Hargreaves. This polished tank has options for both a crew and v-neck, making it an instant staple in our warm weather knit wardrobe. This is one of the nine patterns in the new Rowan Four Seasons Collection.
---
MORE IDEAS FOR FOUR SEASONS YARN