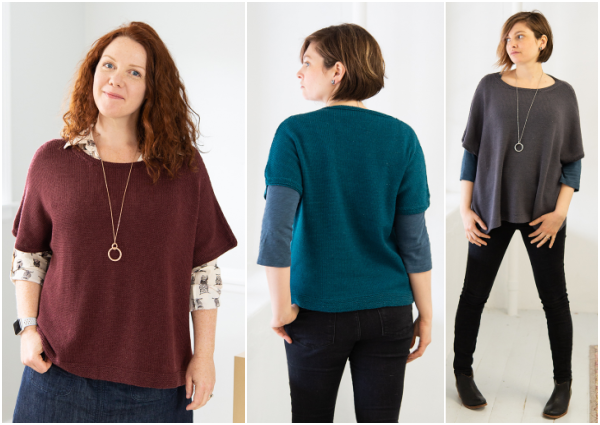 The combination of fine merino, cashmere, camel, and mulberry silk in Crave Caravan shout "luxury" from the first touch and continue to delight with every stitch. Ideal for any project, the unique mill construction provides strength for even the hardest wearing projects (looking at you, socks). As a sport weight yarn that leans light, it also offers welcome versatility; a perfectly good choice for both sport weight and fingering weight projects. Ultimately, Caravan is a yarn that boasts the ability to be sweet and strong without compromise.
Designers love the feel, durability, and of course the subtle hand dyed colors of this amazing yarn. Amy Herzog used it in her Isham Road Pullover; an oversized, drop shoulder tee. Meant to be worn with ease, this gorgeous piece looks great in a wide range of fits and on a wide range of bodies. Download the pattern on Ravelry, then come pick your color!
Crave Caravan Yarn
70% Superwash Fine Merino 10% Camel 10% Cashmere 10% Mulberry Silk
100 grams | 348 yards
6-7 stitches per inch | US 4-7 needles
---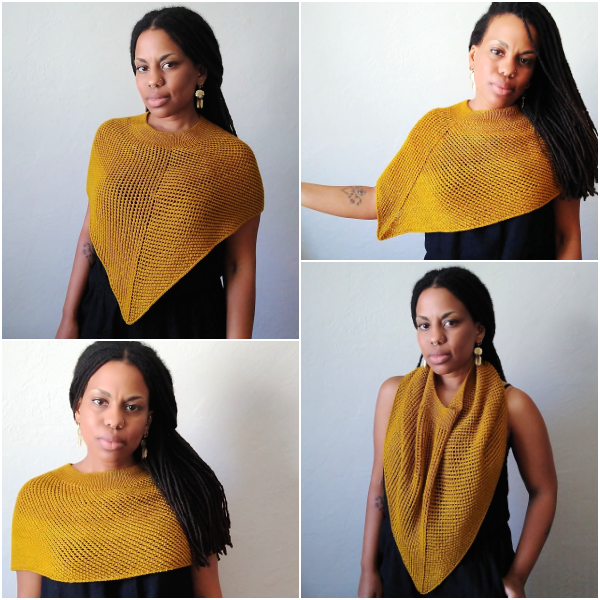 We love it when a pattern and yarn combination come together in a moment of kismet... such as it was for Droplet Capelet and Crave Caravan Yarn. This design by Denise Bayron has been in our queue for a while, and when we saw it made up in Crave, we all decided we had to make it!
Notes from the designer: Shaped like a drop of water, the Droplet Capelet is rounded on one side and has a peak on the other. Wear your droplet with the peak in the front or back. Wear it asymmetrically with the center line over one shoulder. Bunch the round side of the capelet around your neck and wear it like a cowl.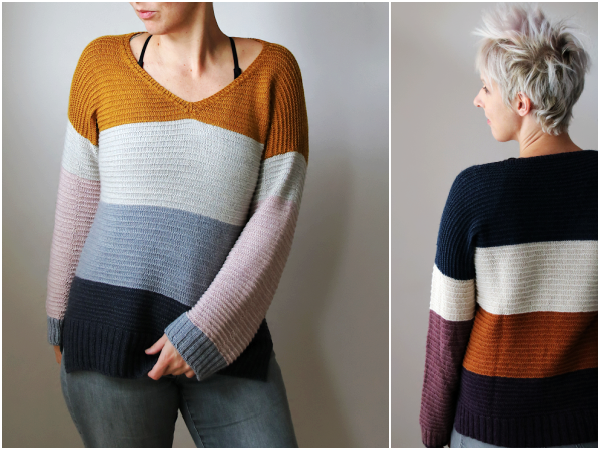 Another kismet moment of pattern meets yarn is the Perfect Stranger pullover by Melanie Berg.
From Melanie on Ravelry: "Have you ever spotted someone with fun style on the street and been inspired to create something of your own? Pass on the favor and inspire others with this relaxed-fit, drop-shouldered, color-blocked sweater.
Consider Perfect Stranger an opportunity to play around with stripe width and sequence, and to choose your favorite colorways. (I used the luxuriously soft Caravan by Crave Yarn.)
It's the perfect canvas for you to explore your style!"
---
SEE WHAT'S NEW