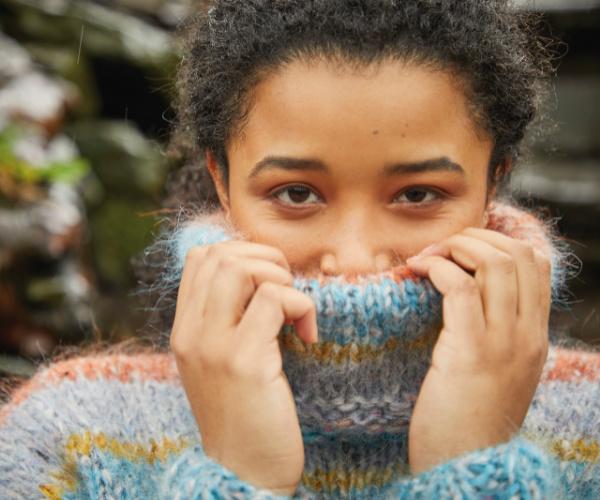 A scrumptious new yarn from Rowan has arrived! Tweed Haze is a unique blend of mohair and alpaca fibers with a cotton core, creating a lightweight yarn with an airy chainette construction. It's soft on the skin and combines earthy textures with a refined, romantic halo effect. Rowan Tweed Haze is available in a curated palette of neutrals and trending brights, each ball punctuated with colorful flecks of accent colors to create a tweedy appearance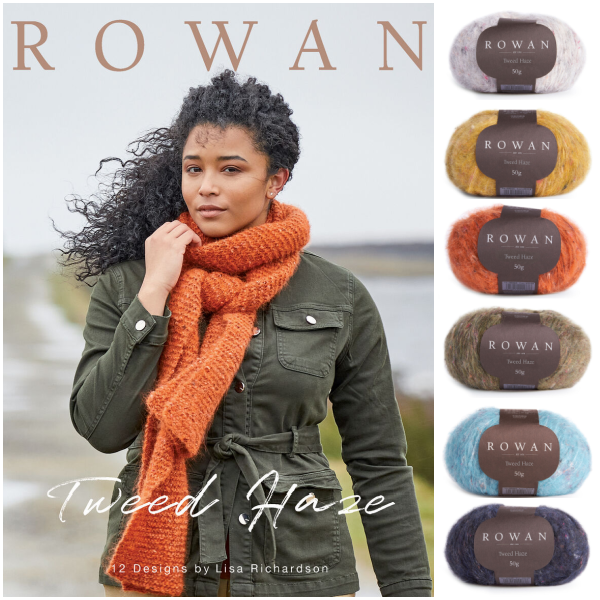 Rowan Tweed Haze
40% Mohair 39% Alpaca 10% Polyamide 8% Cotton 3% Polyester
50 grams | 131 yards
3.63 gauge per inch | US 10 needle
Rowan's launch of Tweed Haze wouldn't be complete without a stunning pattern collection, and these 12 designs by Lisa Richardson do not disappoint. Soft and sumptuous, this beautiful new yarn is ideal for colorwork and soft cables. The Tweed Haze collection features generously proportioned sweaters, cardigans and plenty of accessories to create the perfect cozy winter wardrobe.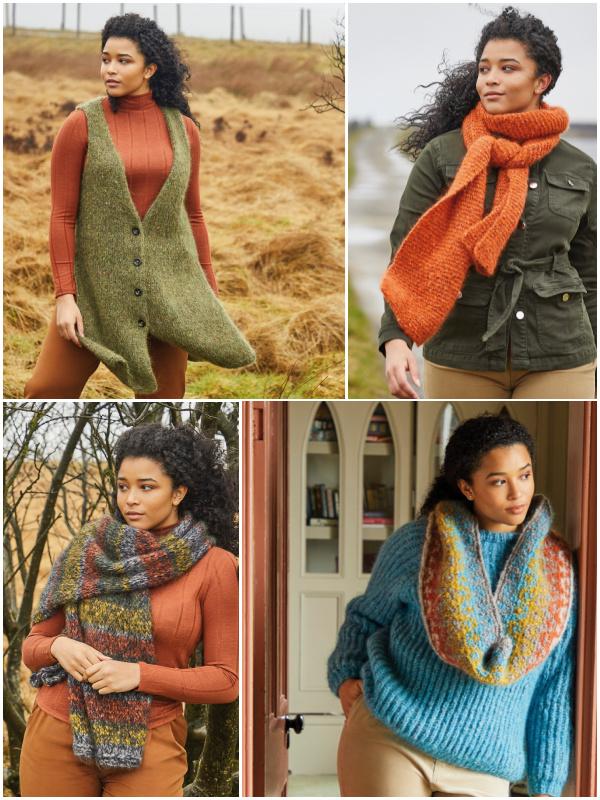 Whirlwind Cardigan: 5-9 balls
Squall Scarf: 4 balls
Air Wrap: 10 balls
Draft Cowl: 6 balls
We pulled together a few of our favorite Tweed Haze designs, and this collection has something for every knitter. The Whirlwind cardigan (top left) is a fashion forward layering piece, and really lets the texture of this yarn shine. The Squall Scarf (top right) is a great way to add a pop of color to any outfit - not to mention it's a quick and east knit! If you're looking for a project with more color play, we encourage you to try the Air Wrap or Draft Cowl. Both patterns offer ample opportunity for mixing and matching neutrals and brights to create your perfect go-to winter accessory.
---
Have you snagged your adorable Stitch Marker Advent Calendar from Firefly Notes yet?? We have a limited supply of these remaining... act quickly to secure this fun and festive countdown for the holiday season.
---
Indoors
by Erika Knight
Say it with Flowers
by Kaffe Fassett
Essential Outerwear
by Quail Studio