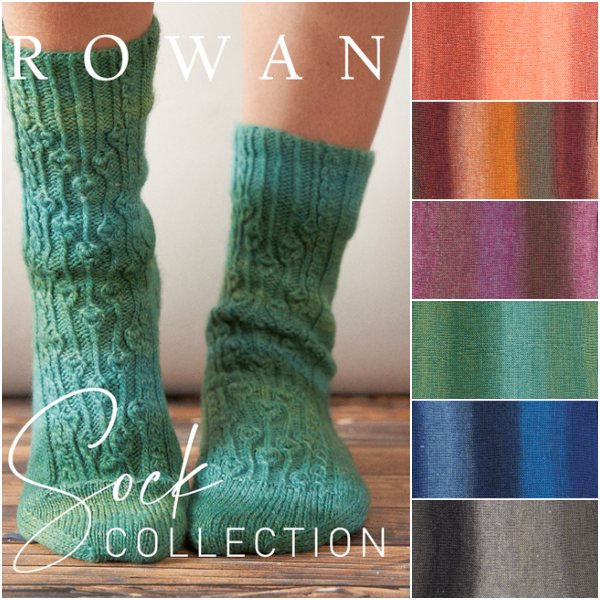 Make strides this season with the Rowan Sock Collection! Seven pairs of stylish socks all worked in Rowan Sock, a delightful NEW color-changing sock yarn. From cozy socks to curl up and relax in, to stylish socks for stepping out in, you're sure to find a pair in this collection to suit you.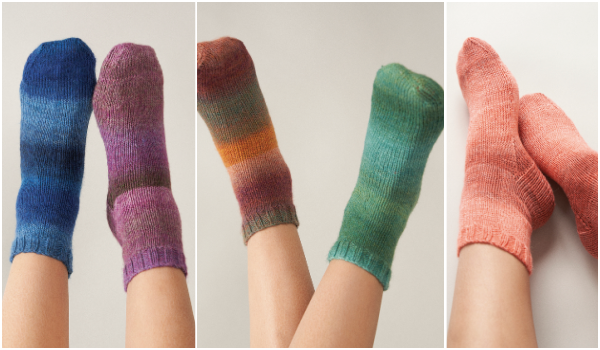 Rowan Sock is a beautiful, durable blend of 75% wool/25% polyamide whose shades gently move through washes of color, creating a subtle shift from one to the next. Each 100g ball of this single-ply sock yarn has an ample 437 yards, which is plenty to work up a new pair of socks for any sized feet.
---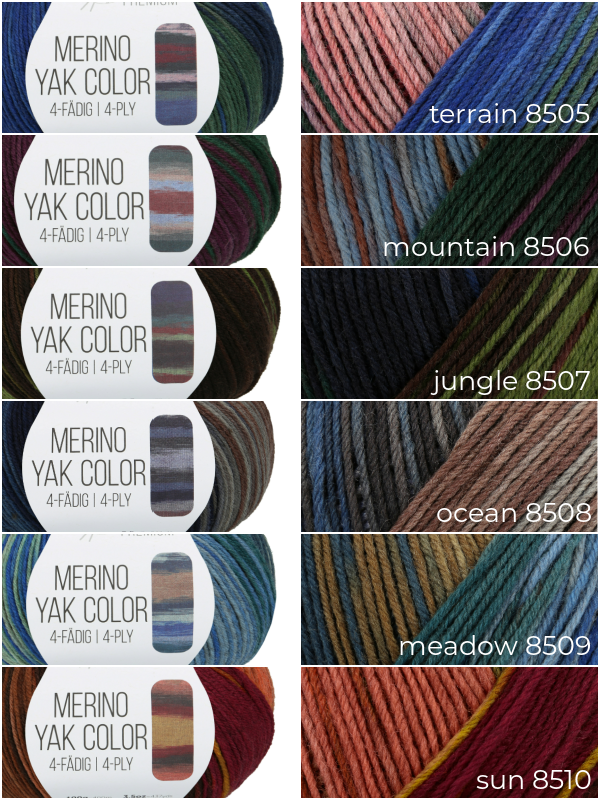 Can't get enough sock yarn? Another new one to hit our shelves this week is Regia Merino Yak Color. This 4ply sock yarn is the encore to Merino Yak yarn and has the same fine merino and yak fibers but is now available in variegated colorways. The result is amazing earth tones in six different color gradients. Each 100g ball has 437 yards and is ideal for cozy scarves and shawls (and socks, of course!).
SHOP REGIA MERINO YAK COLOR YARN
---
HANDPAINTED SOCK YARN