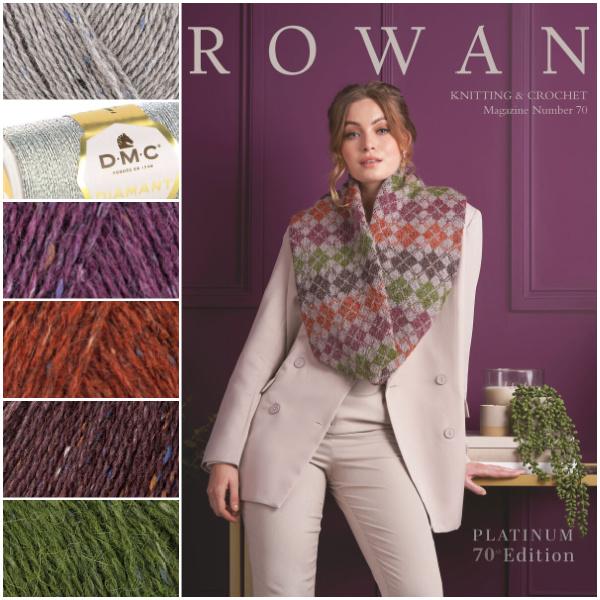 Dolomite Cowl
knit in Rowan Felted Tweed and DMC Diamant
We're always searching for the perfect transitional pieces to wear from summer through fall, and there are some gorgeous new patterns that have us scrambling to cast on. The Cruel Summer cardigan by Elizabeth Smith is perfect for throwing over a tank top on a warm day, or layering over long sleeves as the seasons shift. It's knit in Berroco Chai yarn, a DK weight linen/silk blend that has a slight sheen and flattering drape.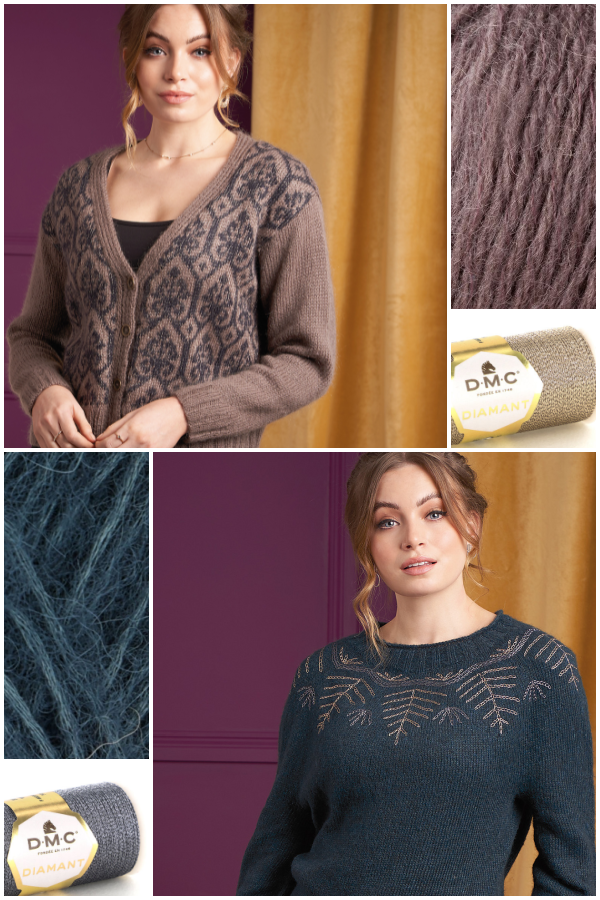 The Platinum collection features 24 exquisite designs from designers like Martin Storey, Lisa Richardson, Erika Knight and Georgia Farrell. These lavish pieces boast tempting textures and feature the subtly sparkling addition of DMC Diamant threads. Diamant metallic thread is a smooth, non-divisible single strand that adds instant shine to any needlecraft project.
---
Rowan Pebble Island Collection
by Erika Knight
NEW YARN:
Rowan Pebble Island
Rowan Felted Tweed DK
Rowan Felted Tweed Collection
by Lisa Richardson