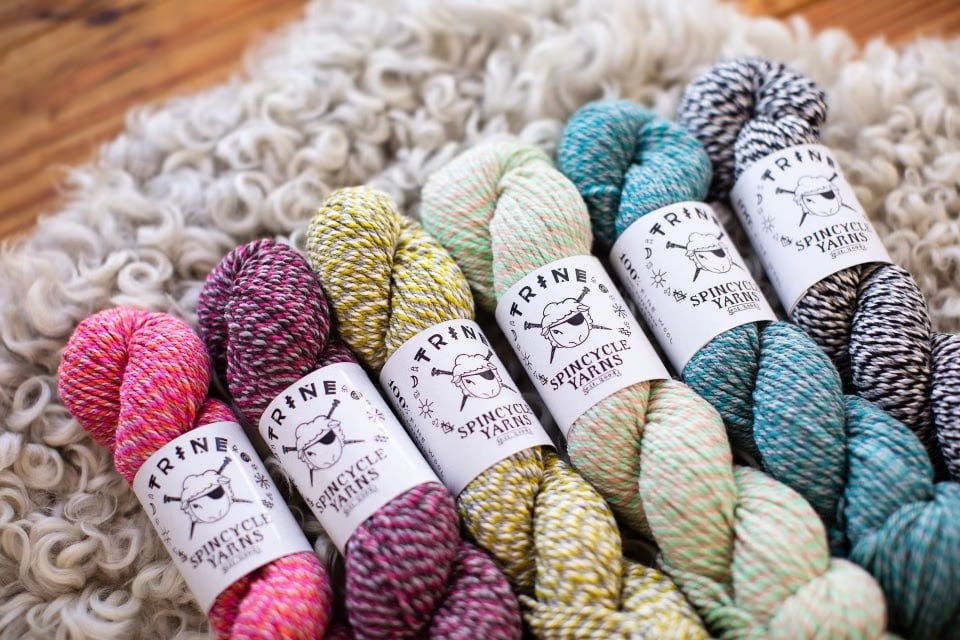 Meet Spincyle Yarns newest base, Trine. This worsted weight wool is a 3-ply marl that is the perfect counterpart to Dream State. Each Trine colorway is made up of three different solid colors - you're going to find some calm color wheel neighbors, some neutrals, and some power clashes (so there's something for everyone!). We've stocked up on the original 7 colorways of Trine, including the featured color in Andrea Mowry's latest pattern release, Trinigan.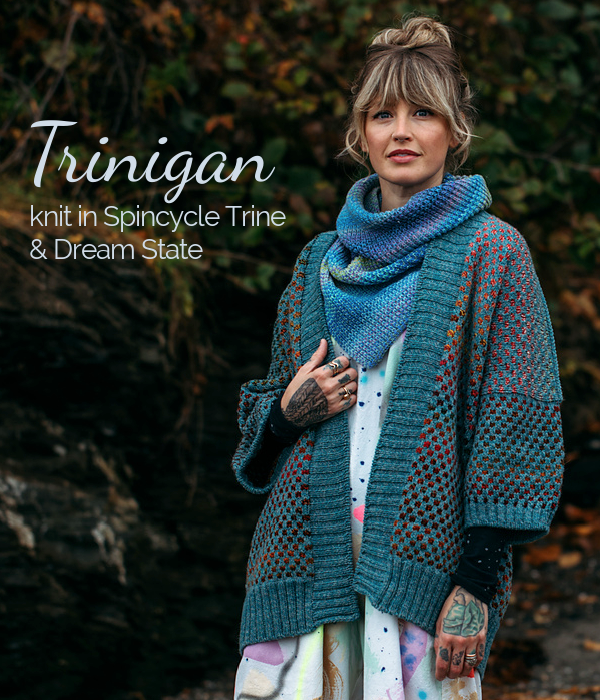 Trinigan
Finished Bust Circumference: 43.5 (49, 52, 56, 59) (62, 65, 70, 74)"
Recommended ease is positive 15-10"
Spincycle Trine: 7 (8, 9, 9, 10) (11, 12, 12, 13) skeins
Spincycle Dream State: 4 (4, 5, 5, 5) (6, 6, 6, 7) skeins
shown in 76° (blue marl) and Rusted Rainbow
Trinigan is Andrea Mowry's go-with-everything cardi! This sweater is designed to be worn oversized in both body and sleeve, making it easy to layer over your favorite winter outfits. Trinigan is knit from the bottom up using a combination of Spincycle Trine and Dream State, which we love for the unpredictable color changes that keep us constantly knitting "just one more row!".
SHOP SPINCYCLE YARNS DREAM STATE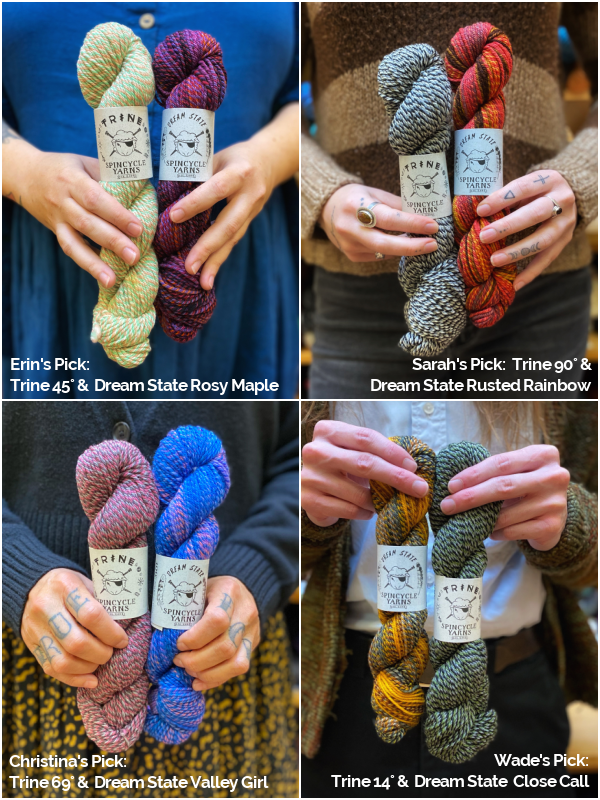 ---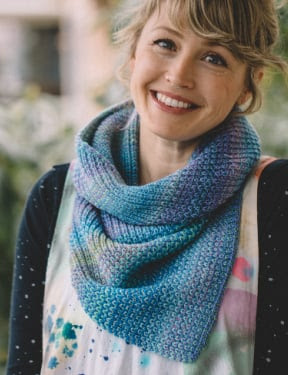 Did you see how cute the Inclinations cowl looks styled over the Trinigan cardi?! We love this all-the-time accessory! Inclinations is a fun and engaging knit with lots of squish. This cowl looks like an asymmetrical triangle shawl when worn, but it only takes a fiddle-free second to throw it on as the finish to every outfit.
We have a handful of kits in stock in Andrea's original colorway, so don't hesitate to grab yours before we run out!
---
TAKE IT WITH YOU
From Project Bags to Purses, we have a bag in stock to suit every need! Shop selections from a few of our favorite bag brands below: