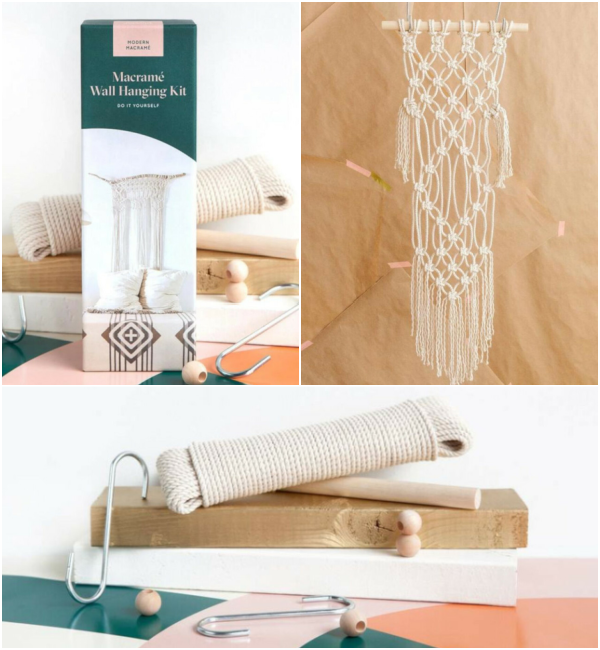 There are some days where we put down our knitting needles and reach for other crafts, and lately we've been itching to do some macrame projects. Have you tried your hand at this addicting, knot tying, art form?
We proudly stock supplies from Modern Macrame, a woman owned and operated company based here in Oregon. Their Wall Hanging Kit is the perfect way to get started with macrame - it contains clear instructions and all the materials you need to create your own wall hanging.
---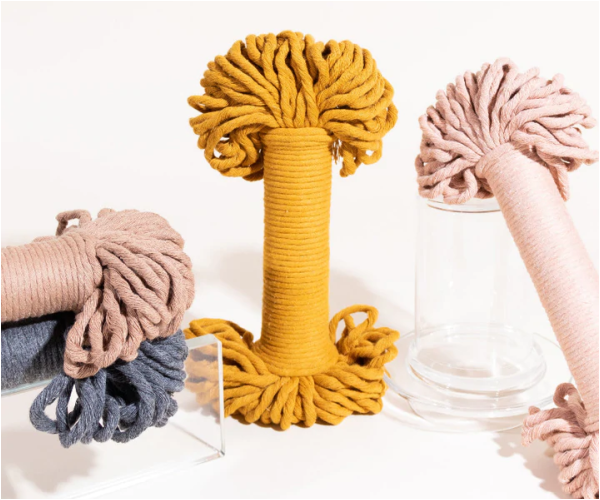 Perhaps you've already learned macrame, and just need to stock up on supplies?
Modern Macrame 4mm Cotton Cord Bundle is soft, plush and knots into a supple fabric. Fun to work with, easy on the hands and with a low profile knot, this lush material lends itself perfectly to plant hangers, wall hangings and home goods.
SHOP MODERN MACRAME 4mm CORD BUNDLES
---
Modern Macrame 5mm Cotton Rope Bundle is the ultimate all-purpose rope that is easy to work with and soft on the hands. This sturdy, 3-ply rope is made from 100% Oeko Tex Cotton, and comes in approximately 100 ft. bundles.
Tip: For a chunky, crimped fringe, simply unravel the 3-ply twist, and for a feathery, crimped fringe, unravel the 3-ply twist and then comb out with a fine-tooth comb.
SHOP MODERN MACRAME 5mm ROPE BUNDLES
---
Looking for brighter, bolder colors? KFI Macrame Cotton is a super bulky weight blend of 80% recycled cotton and polyester that comes in a wide array of vibrant colors, neutrals and pastels making it ideal for your macrame (or knit and crochet!) projects.
---
GETTING CRAFTY
Macrame cord is also a great addition to woven wall art! Here's a few of our favorite things for weaving boho style tapestries.