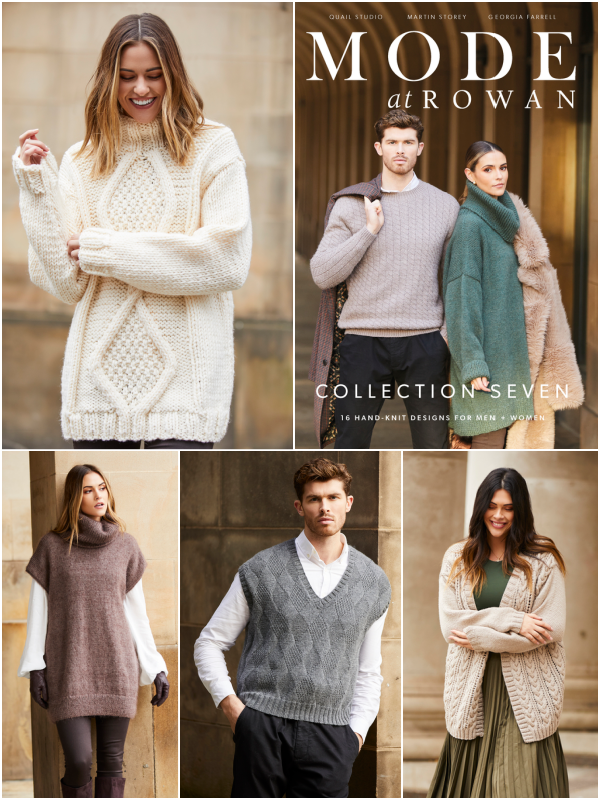 MODE at Rowan Collection 7 just launched, and it's the first Mode collection with designs for men. These pieces incorporate a variety of textures and elegant lines to create smart garments and accessories that look fresh from the catwalk.
The woman's designs are also quite eye catching; classic houndstooth with a modern twist, chic coats with chunky cables, and oversized pieces that work great for layering. MODE Collection 7 features a variety of Rowan yarns including Big Wool, Alpaca Soft DK, Merino Aria and Kidsilk Haze.
---
DON'T MISS AN ISSUE
It's not too late to start your collection, we have all past issues of Mode at Rowan in stock!
---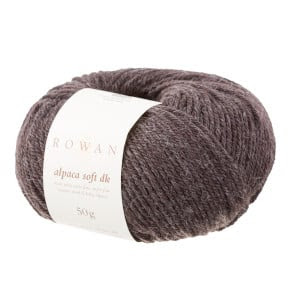 Here's a closer look at one of our favorite men's garments from this collection, the Gandy sweater. This classic pullover features Alpaca Soft DK yarn, a premium blend of 70% extra fine merino and 30% baby alpaca. We love that the Gandy pattern offers customizable options for knitting a crew neck, v-neck, or rolled neck depending on your style preferences.
---
4 PROJECTS = $5
Mode at Rowan 4 Project books are small collections of designs usually based around a single yarn. These inexpensive brochures are terrific inspiration to get casting on with your favorite Rowan yarn!
This weekend only, for every two 4 Project books you purchase, we will include one of our choosing for free! Stock up today... offer expires Monday, 9/13/22