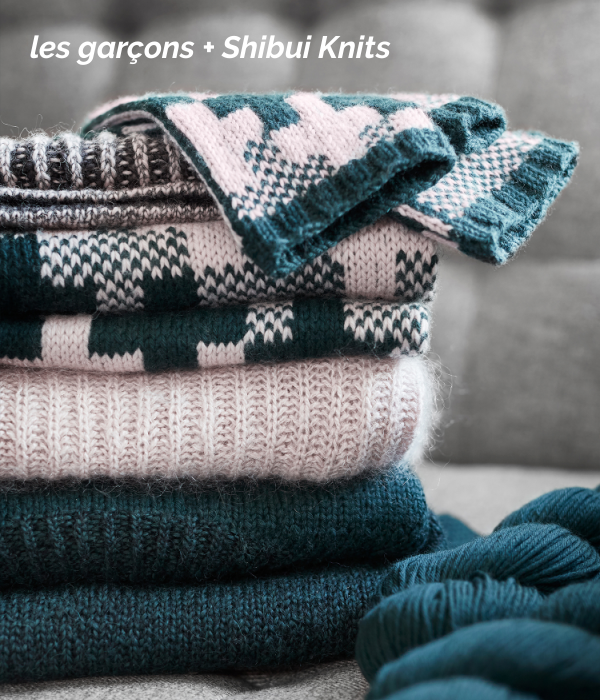 We're excited to announce a collaboration between Shibui and the talented duo Les Garçons. Together they created three new colors available in our favorite cold-weather bases: Haven, Pebble, Nest and Silk Cloud.
The three limited-edition colors are inspired by cold winter nights by the fire and the Canadian forests that Maxim and Vincent grew up with, and is supported by an exclusive five piece pattern collection.
SHOP THE LES GARCONS + SHIBUI COLLECTION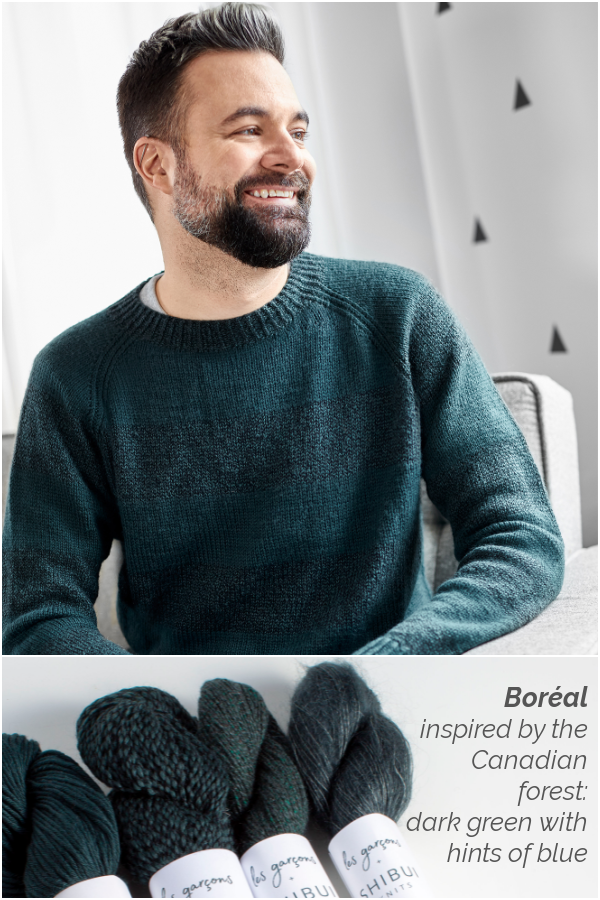 Whispers Raglan Pullover
Haven (3-7 skeins) and Nest (4-8 skeins), held single (alternating)
Chest circumference 32-64"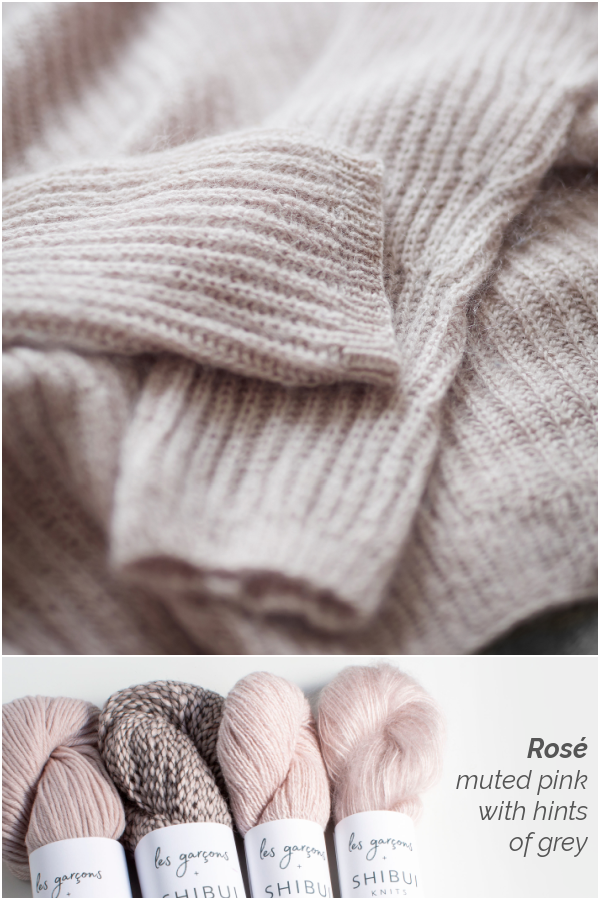 Wind Whistles Brioche Pullover
Pebble (6-12 skeins) and Silk Cloud (4-9 skeins), held together
Chest circumference 32-64"
---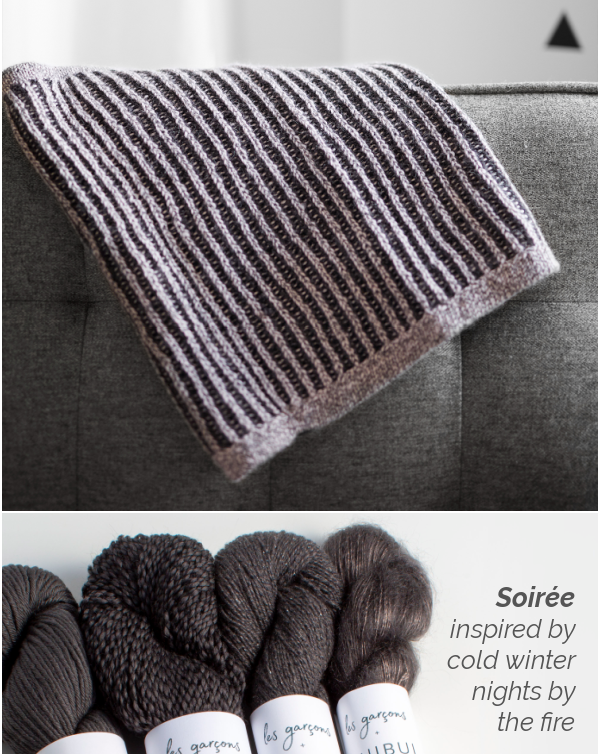 Night and Day Brioche Cowl
Shibui Nest in 2 colors
---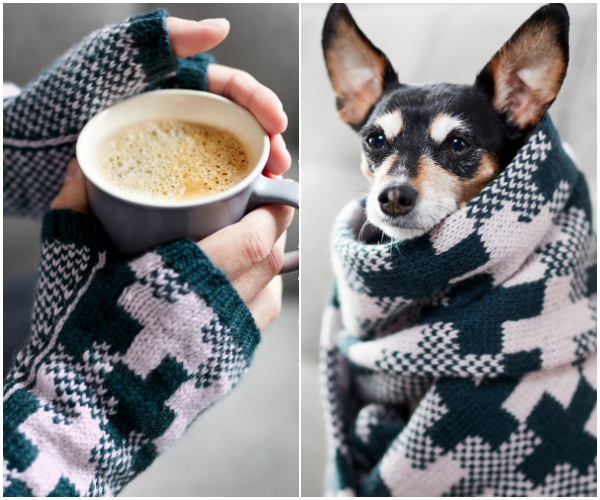 Positive Vibes Mitts and Scarf
Shibui Haven in 2 colors
---
Through the end of January, we are excited to be hosting these Shibui sample garments by Seth Richardson. The Repp shawl and scarf are instant favorites, made of Pebble and Lunar held together. The Blazer Stripe hat and cowl set are knit in Haven with a gorgeous stripe of herringbone stitch on a stockinette backdrop. Pick up the patterns on Ravelry, or stop in to see them for yourself!
---