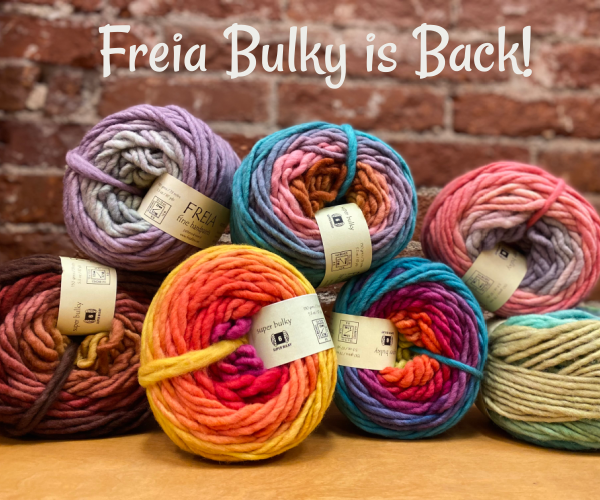 Sometimes we feel like walking into a yarn store is the adult equivalent to being a kid in a candy shop. There's just so much joy to be found amongst all the vibrant colors and textures. Perhaps the yarn with most "shelf appeal" in our shop is Freia Ombre Super Bulky, a cute cake of yarn with a downright gorgeous color effect.
Freia Ombre Super Bulky is a hand painted, single-ply yarn that gradually blends from one color to the next. The hand painting process creates a strong yet lofty yarn with very little pilling, and the gradient is consistent with each ball. We just stocked up on our favorite bright and playful hues - but this is the last shipment we'll get this year, so don't hesitate to snag a few balls for your holiday knits!
Not sure what to make? We've compiled a list of some of our favorite one ball projects below. We'll even include a free pattern with each ball purchased, just leave a note with your order and let us know your pattern choice(s).
SHOP FREIA FIBERS OMBRE SUPER BULKY
---
We can't begin to count how many Cecelia Cowls we've knit, and it never gets old. This cowl uses a stitch pattern developed from the concept showcased by Cecelia Campochiaro in her amazing book, Sequence Knitting. The cowl uses pretty much the entire ball, and the big needles make this a super fast project – perfect for when you need a quick warm knit.
---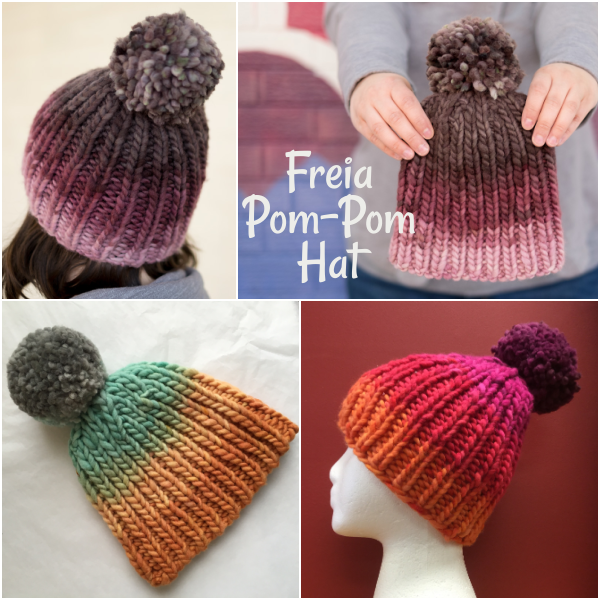 How cute is the Freia Pom Pom Hat?! Nothing beats a basic ribbed beanie, and this one is no exception. We love how the simplicity of the design really lets the colors shine.
---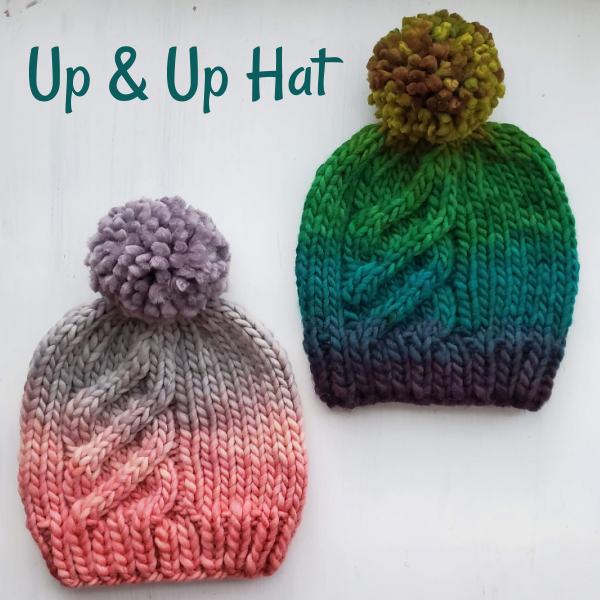 Need a little pattern interest to keep you engaged in your knitting? The Up & Up Hat is the project for you. This hat features a vivid cable detail to add some depth and texture.
---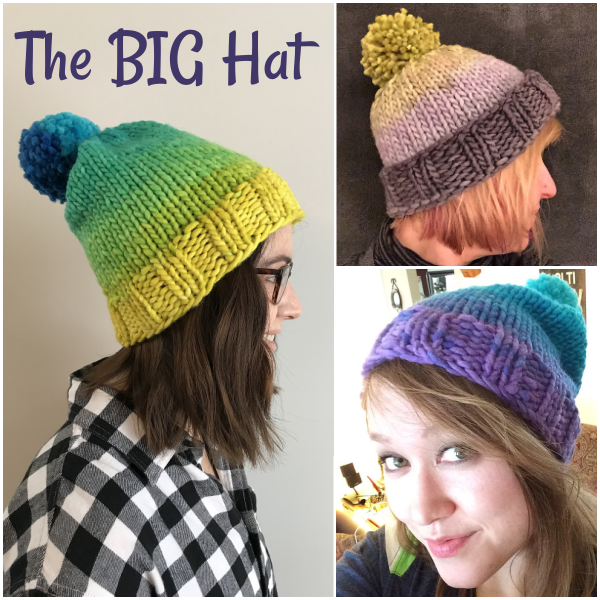 Last we have The Big Hat. This is a great pattern for ambitious beginners looking to expand their skills beyond the basics, plus it knits up super quick.
(How quick, you ask? Test knitters made one in the time it took to watch Titanic. Yep, the 1997 blockbuster hit. We're a nostalgic bunch!).
---
SEE WHAT'S NEW