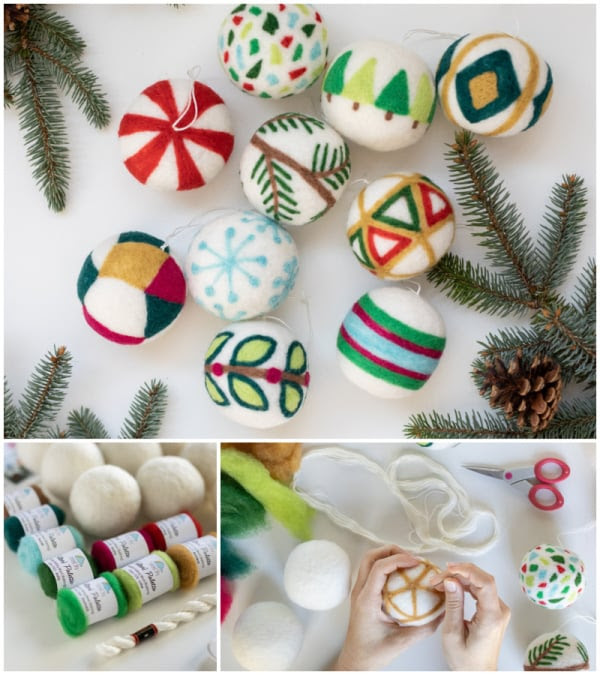 Next week is Thanksgiving, and we're so grateful to have an extra day off to reconnect and share a meal with the people we love most. Aside from all the cooking, cuddles and general merriment of the holiday, we also plan on squeezing in a little craft time with our families. Handwork is a way of life for most of us here at The Websters, and we love sharing that with you and our close knit community.
We'll be putting our knitting needles and hooks down this week in favor of needle felting ornaments - the perfect craft for families gathering together this season. The Ornament Party Pack from Felted Sky includes everything you need to make these charming additions to your holiday decor: felting pad, needles, wool, and step by step instructions. Gather up your family or friends, and spend an evening sharing the joy of making. Added bonus? You'll create 10 truly memorable ornaments to decorate your Christmas tree.
---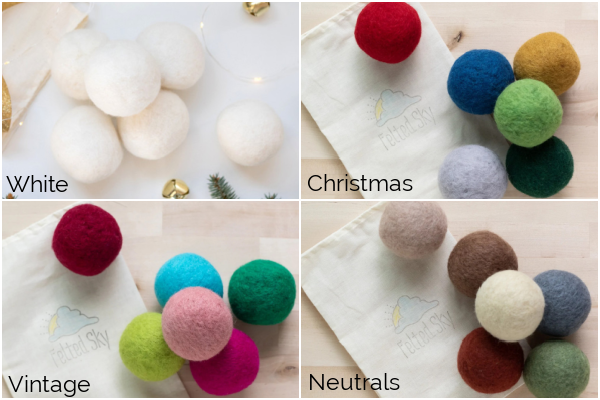 Already an avid needle felter, but want to craft some unique ornaments? These new Ornament Blanks are the same balls that come in the Ornament Party kit. This pack is perfect for people who already have wool and needles and just want the ornament blanks, and they come in 3 festive color packs as well as white.
---
Another option for a family felting night is the Christmas Premium Starter Kit from Bergin & Bath. Each boxed set includes a beautiful selection of fibers for making all sorts of festive decorations, and four sets of step-by-step photographic instructions that show you how to make needle felted baubles, a pair of gnomes, two robins and Christmas pudding ornaments. There's enough wool in the box to make all of these and more!
Bergin & Bath also offers a variety of small felting kits that will guide you in making perfect additions to your handmade holiday decorations (but will look equally cute sitting on your shelf all year round!).
---
NEEDLE FELTING TOOLS
---
SHOP CORNER
Curious about needle felting? Learn about everything, from tools to techniques and create your own unique gnome out of wool. Beginner Level, suitable for ages 10 and up.

We have two upcoming sessions:
Sunday, November 19, 4-6pm
Sunday, December 10, 4-6pm


---
EXTRA FIBER!