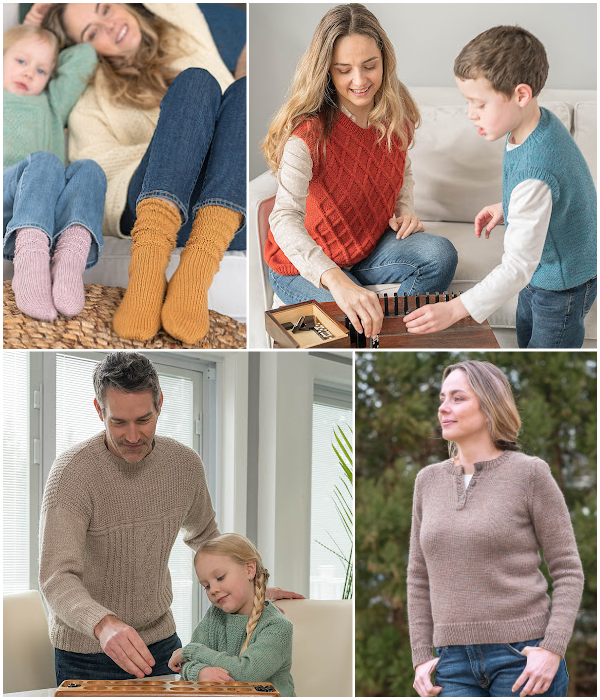 Being together is the best type of feeling. In Berroco's Portfolio Vol. 8, you'll find everyday pieces that can be worn by every member of the family. Made with their ever-popular and interchangeable worsted weight "workhorse" yarns Lanas, Ultra Wool, and Vintage, these patterns allow you the opportunity to mix and match with styles for kids, teens, and adults. In this pattern collection you'll find simple, timeless silhouettes for the whole family that flatter in a large range of unisex sizing.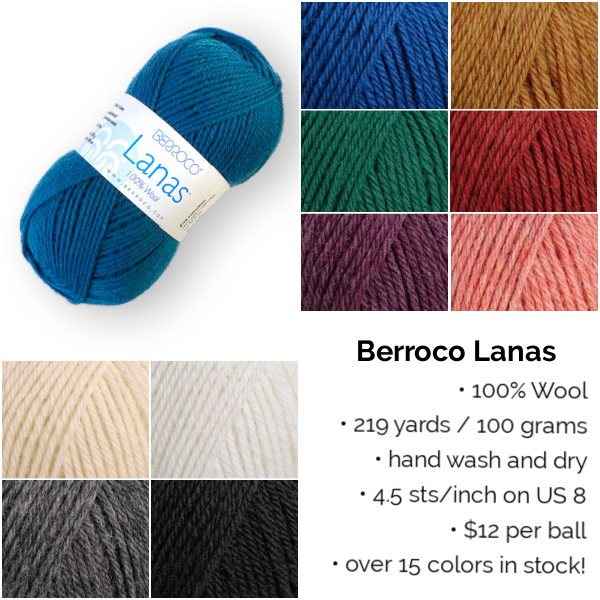 Berroco Lanas is the first in our workhorse line up - it's a worsted weight blend of 100% South American wool that's slightly rustic with good stitch definition. Lanas is not a superwash wool, making it a great option for knit or crochet projects that you plan to felt.
---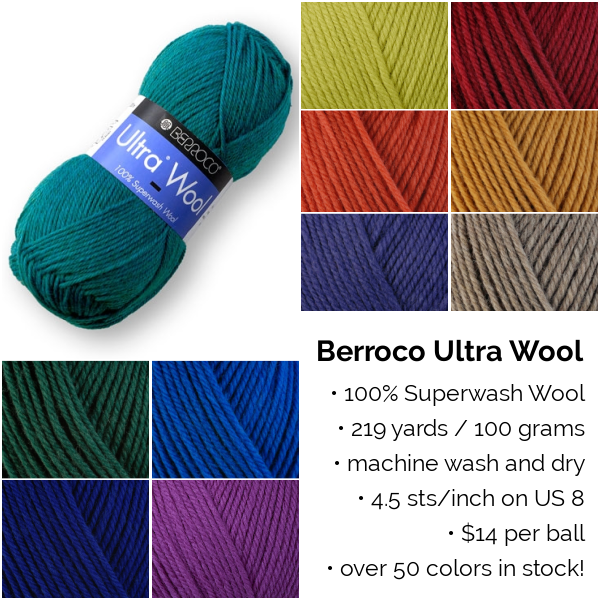 Next up we've got Berroco Ultra Wool. Available in a wide range of colors, this worsted weight yarn is 100% superwash wool, making it perfect for any project that requires easy-care yarn. We highly recommend this for kid's garments since it can go right into the washing machine.
---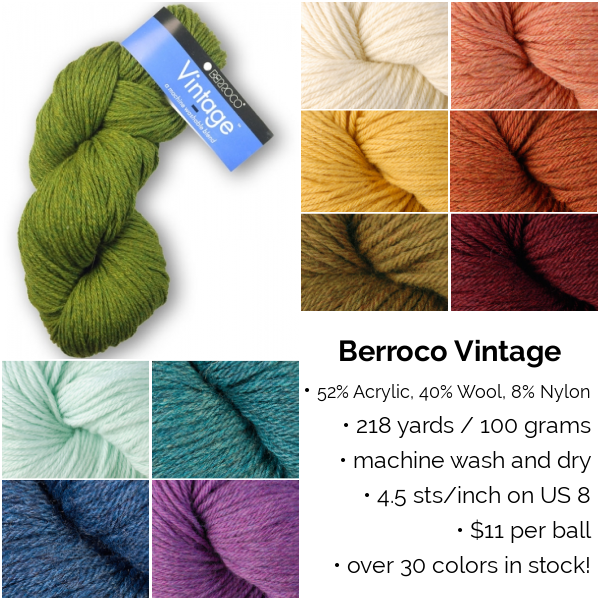 Last up we have Berroco Vintage - an incredibly soft yarn with generous yardage and an array of luscious colors. This worsted weight yarn is the newest addition to our shop, and its unique fiber blend of acrylic and wool makes laundering a breeze. It's also economically priced, making it perfect for large yardage knit or crochet projects.
---
SHOP CORNER

Join us for our first Annual Autumn Sweater Knit-a-long! We'll be knitting the Basic V by Minimi Knit Design, a stylish raglan pullover with a wide neckline and relaxed fit.


Cast-on Party: September 10th at 4pm (in store)
---
WATCH THIS SPACE