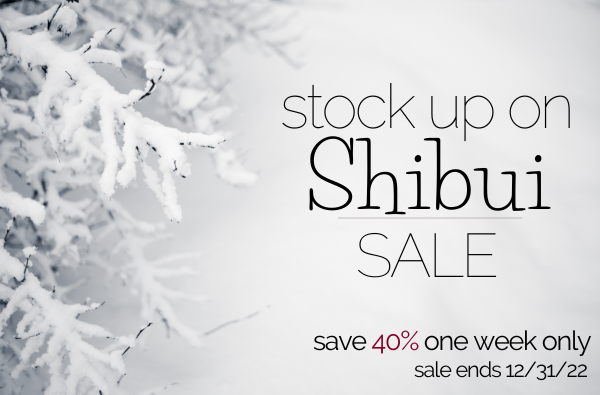 We were so saddened to learn this week that Shibui Knits is closing down. We have loved being a premier stockist of theirs for many years, and we know their yarns are customer favorites. As a special post-Christmas sale, we are offering 40% off of our remaining inventory through the end of the year, as well as $2 patterns. After that it will rotate into our normal 20% off sale section, so act now for best availability and savings!
If you aren't already familiar with Shibui, read on for details of each yarn. If you already know what you love, just click here:
---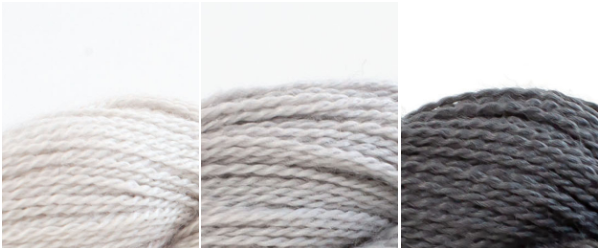 Shibui Pure Cashmere
100% Ethically Sourced Cashmere
Laceweight | 220 Yards | 7.25-8 stitches per Inch
---
"The epitome of luxe: Pure Cashmere is carefully plied into a lightweight yet significant yarn with unbelievable softness."
SHOP SHIBUI PURE CASHMERE YARN
---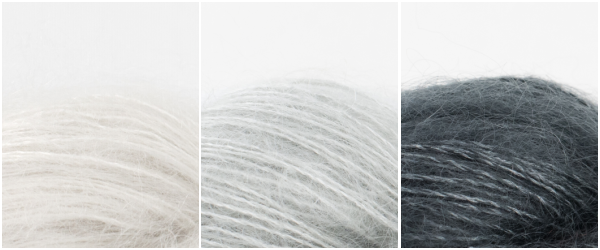 Shibui Silk Cloud
0% Kid Mohair, 40% Silk
Laceweight | 330 Yards | 5 stitches per Inch
---
"This weightless yarn shines with radiance. Knit Silk Cloud solo for an ethereal fabric or combine for a glowing halo."
---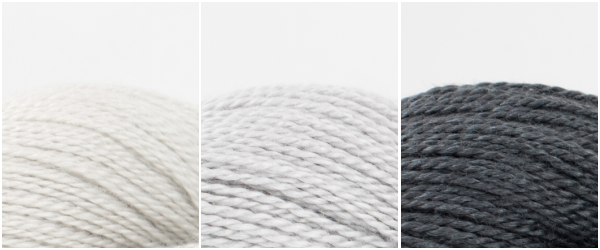 Shibui Lunar
60% Extra Fine Merino Wool, 40% Mulberry Silk
Laceweight | 401 Yards | 7-7.5 stitches per Inch
---
"Luminous silk makes Lunar glow with an inner light. Yielding a weightless fabric, it shines in combination with other yarns."
---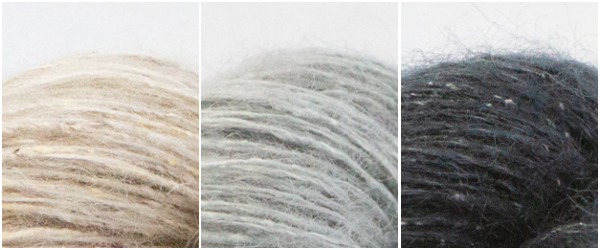 Shibui Tweed Silk Cloud
65% Silk, 35% Kid Mohair
Laceweight | 190 Yards | 4-4.5 stitches per Inch
---
"Silk and kid mohair combine for a subtle, graceful take on a tweed yarn. Knit alone for a delicate fabric or combine with other Shibui yarns to add texture and dimension."
SHOP SHIBUI TWEED SILK CLOUD YARN
---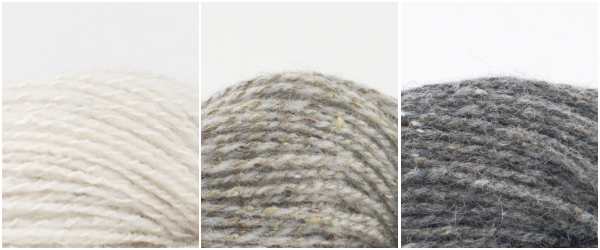 Shibui Pebble
48% Silk, 36% Wool, 16% Cashmere
Fingering Weight | 224 Yards | 6.25 stitches per Inch
---
"Light and soft, Pebble is a tweed flecked yarn with complex colors. It easily doubles and triples, gathering depth without effort."
---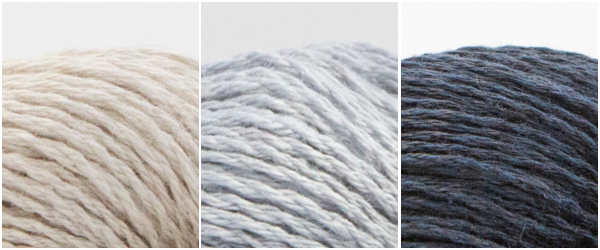 Shibui Koan
70% Linen 30% Mulberry Silk
Fingering Weight | 248 Yards | 6 stitches per Inch
---
"The perfect balance of linen and silk, Koan is a supple yarn with fluid drape and vibrant, lustrous color."
---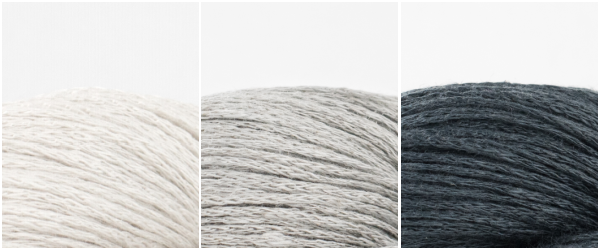 Shibui Reed
100% Linen
Fingering Weight | 246 Yards | 6.5-7 stitches per Inch
---
"Supple and soft, Reed is a smooth linen chainette that flows easily across the needles for graceful garments and accessories."
---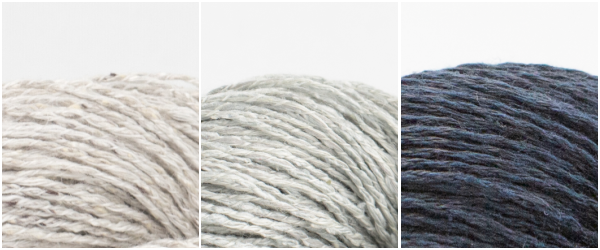 Shibui Twig
46% Linen, 42% Recycled Silk, 12% Wool
Sport | 190 Yards | 5.5 stitches per Inch
---
"A unique combination of three fibers, Twig knits into a soft and cool fabric with the kind of drape that is simply effortless."
---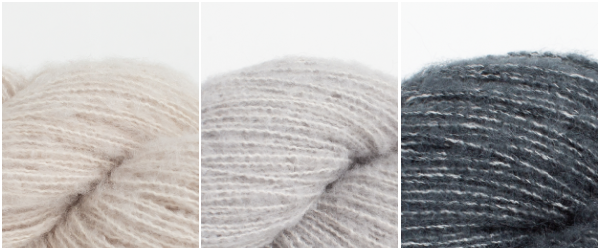 Shibui Billow
24% Merino Wool, 35% Baby Alpaca, 41% Cotton
DK Weight | 250 Yards | 5.25 stitches per Inch
---
"Lofty wisps of lush Merino and alpaca embrace a contrasting cotton core, creating a light-as-air fabric with rich visual depth."
---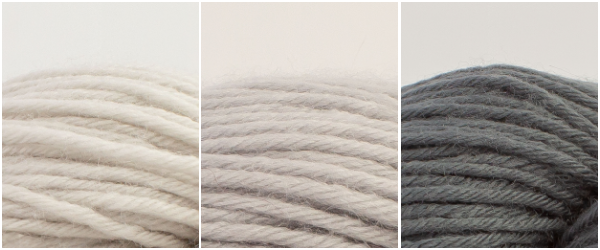 Shibui Haven
80% Extra Fine Merino, 20% Cashmere
DK Weight | 160 Yards | 5.25-5.5 stitches per Inch
---
"Plush cashmere and extra fine Merino intertwine in a unique, seven-ply structure that gives Haven superb stitch definition and a sumptuous fabric with unparalleled depth and bounce."
---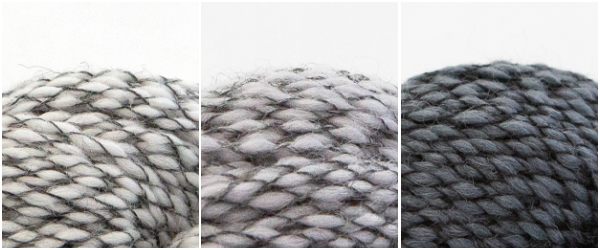 Shibui Nest
75% Fine Highland Wool, 25% Alpaca
DK Weight | 175 Yards | 5-5.5 stitches per Inch
---
"With a soft inner core of luscious wool and alpaca wrapped in contrasting strands of fine wool, Nest embodies coziness. Knit solo, doubled, or with other Shibui yarns for added texture and warmth."
---
Shibui Murmur
70% Superbaby Alpaca, 30% Merino Wool
Bulky Weight | 65 Yards | 3.25 stitches per Inch
---
"Cloud-like softness and loft... That's what makes Murmur irresistible."