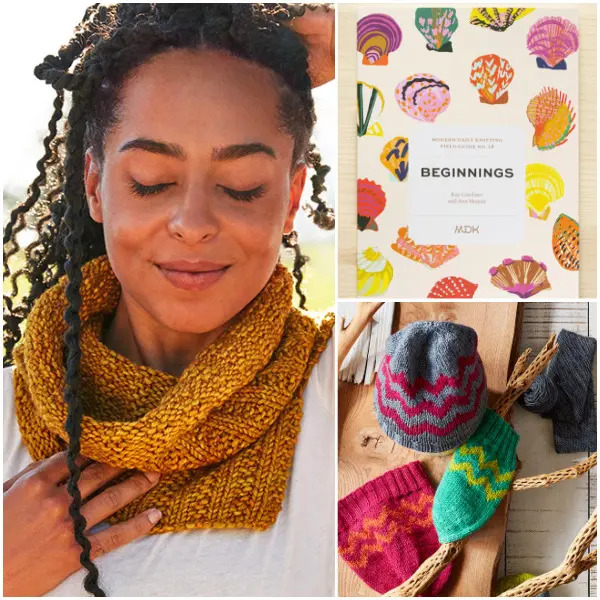 Modern Daily Knitting Field Guide No 18: Beginnings is here for every knitter, both those just starting out, and those who are decades into their knitting journey. If you're not familiar, MDK Field Guides are little books that explore the big world of knitting, and this issue is no exception. Beginnings has 6 simple, well designed patterns from Karida Collins, ranging from textured cowls and colorful caps to a simple swoncho.
For those who truly are new knitters, we'd like to introduce you to Skill Set Beginning Knitting. This colorful little book contains everything a new knitter needs to know broken into 9 simple lessons. With an intuitive layout and clear graphics, this handy reference will walk you through everything from casting on and fixing your mistakes, to picking up new skills like basic lace and cables. A great gift for a new knitter in your life!
---
Looking to expand your knitting knowledge? Consider BT by Brooklyn Tweed your roadmap to knitting adventure. These fantastic patterns have easy to follow instructions and clear tutorials for each new skill. Looking to try out lace knitting? The Nysa Shawl is perfect for you. Feel intimidated by the idea of colorwork? Ease into this fun technique with the introductory First Colorwork Cowl. We'll even include a free digital copy of the patterns below when you purchase the recommended Brooklyn Tweed yarn for your new BT project.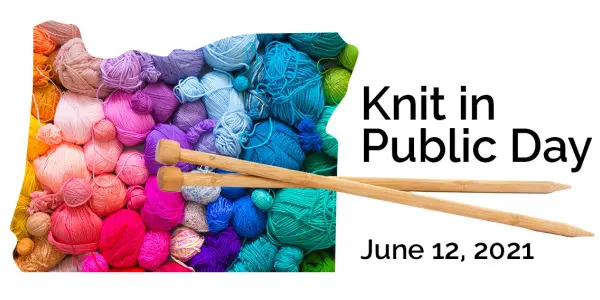 World Wide Knit in Public Day is just around the corner. We'd like to invite our locals to bring their knitting and a chair and come knit with us in Lithia Park. We'll be there from 10am -1pm PST. Even if you're not yet a knitter, we'll have staff on hand to provide free lessons – just stop by the shop to purchase supplies first. For those of you across the globe, wherever you are, we encourage you to use this opportunity to come together in your community and enjoy the company of your fellow knitters!
Saturday, June 12th, 10:00am-1:00pm in Lithia Park.
FREE EVENT. Bring a chair and a project.
---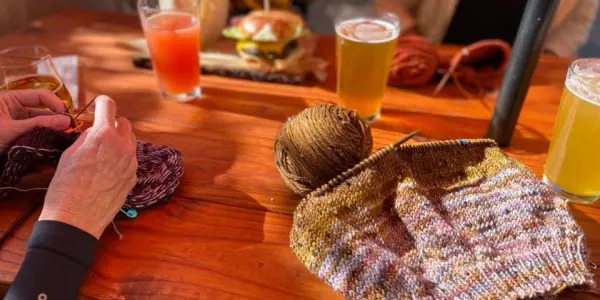 Looking for more ways to reconnect with our local knitting community? We're thrilled to announce our first Pints & Purls night! Bring your current knit/crochet WIP and come have a drink or some tasty food with us at Skout. We'll have a few tables reserved so there will be plenty of space for safe social knitting outside by the creek. Please RSVP so we know how may people to expect.

Wednesday, June 16th, 5:30-8:00pm at Skout Taphouse.
FREE EVENT. Please RSVP at Websters.