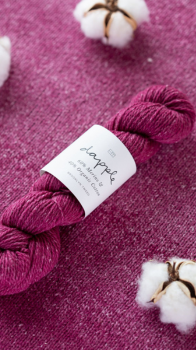 Looking for your next knitting obsession? We encourage you to try Brooklyn Tweed's Dapple yarn - a balance of bouncy American Merino wool blended with the airy softness of Texas organic cotton. This lofty, DK weight 2ply has a woolen-spun construction for that "favorite sweatshirt" feel. We love it for knitting up baby sweaters, lightweight shawls, and warm weather garments.
Keep reading for some inspiring pattern ideas to cast on in Dapple!
---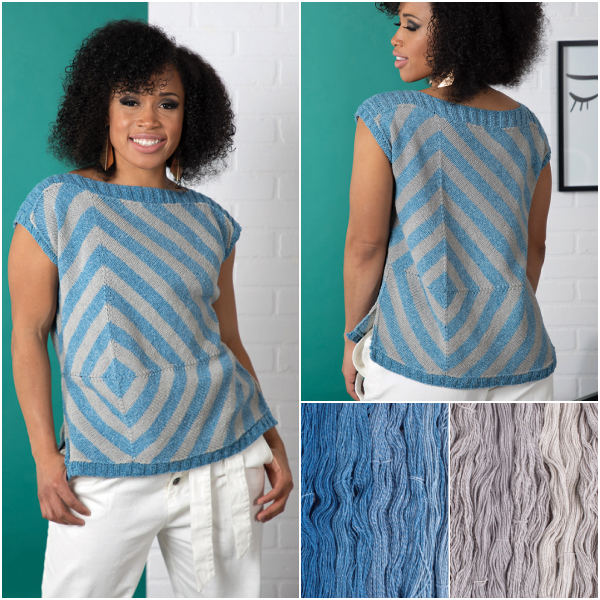 The bold, graphic Morellet top is reminiscent of the work of French abstract artist Francois Morellet. We love the unique construction of this piece - the front and back are each cleverly worked starting from the center block and working in the round outward to the edge. You can find Morellet in the Interweave Knits Summer 2022 issue.
SHOP INTERWEAVE KNITS MAGAZINE
---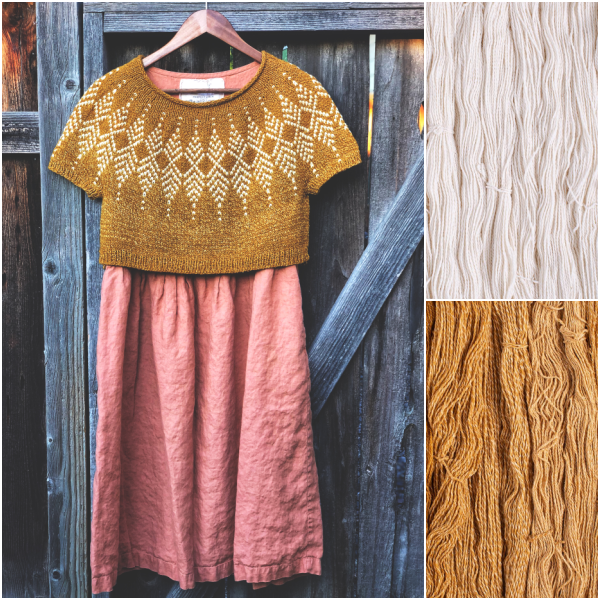 The Celosias sweater is a quick and easy top down project featuring a stranded yoke, split hi-lo hem and options for short or long sleeves. This simple colorwork design by Jennifer Steingass is very approachable for beginners, featuring just 2 colors of Dapple - and the finished garment is perfect for popping over summer dresses and skirts.
---
Another great option for Dapple is the Egret top. This swingy tee features lace patterns that echo fisherman's cables, and the back is extended beyond the front for a modern appeal. You can find this pattern in Vogue Knitting Magazine Spring/Summer 2022.
---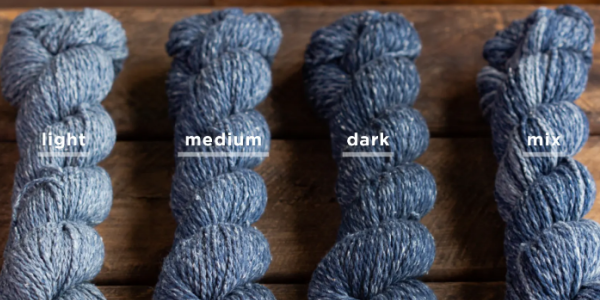 Dapple's unique dye process creates heathered colorways with saturation ranging from light to dark in hue, so each skein is unique with no dye lots to coordinate. We love the creative possibilities of playing with fades, ombres and nuanced, blended fabrics - and how it makes every project truly one-of-a-kind. Please don't hesitate to let us know if you have a saturation preference when you order your skeins!
---
WHAT'S THE BUZZ?